Shopify is widely recognized as one of the leading eCommerce platforms. Whether a business is newly established or looking to expand, email marketing is essential for success.
Email marketing is a powerful tool for communicating with customers and potential customers, but how can one maximize its effectiveness? A Shopify email marketing app provides an ideal solution. This article provides an overview of 13 top-notch email marketing automation applications for Shopify, with guidance to help merchants find the correct application to suit their business needs.
As a business owner, you know that email marketing is essential to your marketing strategy. But which email marketing app is the best for Shopify?
Before we delve into the details, it's essential to understand what email marketing apps are and how they can benefit your business.
Email marketing apps allow merchants to create and send email campaigns from a single platform. This will enable you to manage campaigns easily, send emails, track conversions, and more.
Why is email marketing important for your business?
Email marketing is one of the most effective ways to reach customers and build relationships. As a business grows, the reach of its email campaigns can continue to expand.
Email marketing also lets you segment your customer base and track customer engagement. This allows you to identify and correct any customer issues early on, which can lead to increased loyalty and customer retention.
Factors to consider for your business
Many email marketing applications are available on Shopify, but only some are suited for some businesses. Before you start using an email marketing service, you must assess your needs and evaluate the features of different applications. 
Below, we've outlined the key features that are important to consider when selecting the best email marketing for Shopify:
1. Campaign management
The first step in using an email marketing app is creating a campaign. A campaign is a collection of emails you want to send your customers.
Different email marketing apps offer various features for managing campaigns. Some email automation apps allow you to create and manage multiple campaigns simultaneously, while others will enable you to collect a single campaign from multiple email addresses.
2. Sending emails
Once you've created a campaign, it's time to send out your emails; every email marketing app offers different features for sending emails, from adding recipients to customizing the content of an email to tracking email delivery rates, SMS marketing, and marketing features.
3. Tracking conversions
One of the most important aspects of email marketing is tracking Conversions. This allows you to see how many people opened your emails, clicked on links, or completed transactions due to your campaigns.
4. Segmenting your customer base
Email marketing can help you identify which customers are most likely to engage with your business and convert it into customers.
Using email marketing tools for Shopify, you can easily segment your customer base and track customer engagement. This allows you to identify and correct any customer issues early on, which can lead to increased loyalty and customer retention.
5. Automating your marketing process
Email marketing is a time-consuming process. Automating some of the tasks involved in Email marketing can make the process more efficient and allow more time for other jobs in your business.
6. Deliverability
Email marketing is a powerful tool, but it will only work if your Emails are delivered. Every email marketing app offers different features for tracking Email delivery rates, from automatic Email delivery to more.
7. Cost efficiency
Email marketing can be expensive, but an app can minimize the costs of running a successful campaign in addition to your e-commerce store.  An email marketing app can help reduce the cost of running a successful campaign by automating many tasks involved in managing an email list, such as creating and sending emails, tracking open rates and click-throughs, segmenting contacts, personalizing content, and more. Additionally, apps often come with valuable features like A/B testing, analytics tools to monitor the performance of campaigns, and integrations with other services to extend their capabilities. 

8. Customization
The variety of Shopify themes makes customizing your website and branding easy. Email marketing apps allow you to easily integrate your branding into Emails and Campaigns, which gives your customers a more immersive experience when interacting with your business.
9. Mobile compatibility
As mobile devices become more prevalent, so make mobile email applications. Every email marketing app offers different features for sending Emails on mobile devices, from adding recipients to customizing the content of an Email for a mobile audience.
10. Email sending limit
The sending limit for emails sent through email marketing applications varies but is usually lower than the sending limit for emails sent through other forms of email. 
11. Email personalization
Personalization is a crucial ingredient in creating a customer-centric experience. By personalizing emails sent through email marketing applications, you can ensure that each message is tailored to the individual customer.
12. A/B testing
A/B testing is a powerful tool for testing different email campaigns and messages against each other to see which performs better. It is a way to measure the impact of changes to an email campaign and determine which variation performs better. This could mean testing different subject lines, body text, personalization elements, images, call-to-actions, or any other element of an email. Through testing and comparing two versions of an email against each other.

13. Integration with the Shopify features
Email marketing apps allow you to do Shopify integration, such as shipping, inventory, and order management systems. This will enable you to track and manage your business metrics from one place, helping you optimize your processes and achieve greater efficiencies.
14. Pop-up sign-up form
Many businesses rely on email sign-up forms to capture contact information from potential customers. Email marketing apps allow you to easily add a pop-up form to your Emails, which helps you to capture more contact information from potential customers.
15. Customizable templates
Many email marketing applications offer customizable templates that make it easy for you to create emails that look professional and reflect the branding of your business.
So which email marketing software is the best for Shopify?
There are many excellent email marketing applications for Shopify, but we've narrowed it down to 14 of the best. Each app offers different features and benefits that can be helpful in your business. 
Mailchimp provides a generous free plan for those with fewer than 2,000 subscribers, allowing them to send up to 10,000 emails monthly. This offer is sure to be attractive to many users.
Mailchimp offers powerful reporting features for eCommerce, including product-specific data, total revenue, click map, and geolocation tracking. The Standard plan and higher now feature the content optimizer to offer insights on improving email campaigns' performance.
Automation templates provide many options to enhance customer engagement, such as abandoned cart messages, reorder reminders, and lost customer recovery. In addition, transactional email and retargeting ads are also available. 
Omnisend has been recognized as the leading multi-channel provider for its comprehensive suite of eCommerce solutions. This service enables businesses to automate customer journey activities and optimize email elements such as gift boxes, scratch cards, and other incentives. With Omnisend, businesses can precisely target customers at different stages of their journey, from browse abandonment to order confirmations.
It allows users to send SMS push notifications and messages on Facebook and WhatsApp. This expanded offering will enable businesses to reach their customers on multiple platforms, making it easier to stay connected. 
Thanks to advanced segmentation features, companies can tailor their messages to ensure they get the right audience with the correct message. Omnisend is an even more effective email marketing tool with these new options.
HubSpot has established itself as a leader in the sales, service, and marketing industries, providing businesses around the globe with innovative tools. Recently, the company released an app for Shopify, enabling enterprises to foster relationships with customers through automated email campaigns, customer service solutions, and CRM access.
Organizations can integrate HubSpot and Shopify to unify customer, deal, and product information in a single repository.
Additionally, firms may opt to synchronize with additional marketing instruments for social media programming. This amalgamation of resources helps to build a recognizable brand identity among customers.
HubSpot enables businesses to streamline their marketing efforts with comprehensive packages. In addition to email marketing, users can take advantage of the free CRM tool to ensure the success of their campaigns, from social media to landing pages.
HubSpot offers a comprehensive suite of marketing tools, from email marketing to social media campaigns and landing pages, all supported by a free CRM. Powerful and advanced, these features provide the potential to make an enduring impact on any organization's marketing efforts.
For online merchants looking to streamline their email marketing campaigns, Shopify offers an all-in-one solution. This easy-to-use tool allows users to create branded emails without any coding experience through Shopify's convenient drag-and-drop editor. Merchants can design engaging emails and manage their campaigns within the Shopify platform in minutes. 
This app offers an intuitive user experience and a wide range of customizable templates to create newsletters and announce product restocks. It also facilitates the Personalization of features and duplication of previous emails to ensure brand consistency.
Shopify's solution enables the segmentation of emails, providing the capability to ensure that the right customers receive the correct message. Importing customer lists directly to Shopify and automating campaigns can streamline processes and reduce the need for manual work by teams.
Campaign Monitor is Shopify's best email marketing app, offering a seamless integration that enables automated recipes and segmentation. With customer reviews to support its success, Campaign Monitor provides abandoned cart emails, on-brand receipts, and robust email newsletters. This makes it an invaluable tool for anyone who wants to stay connected with customers through Shopify.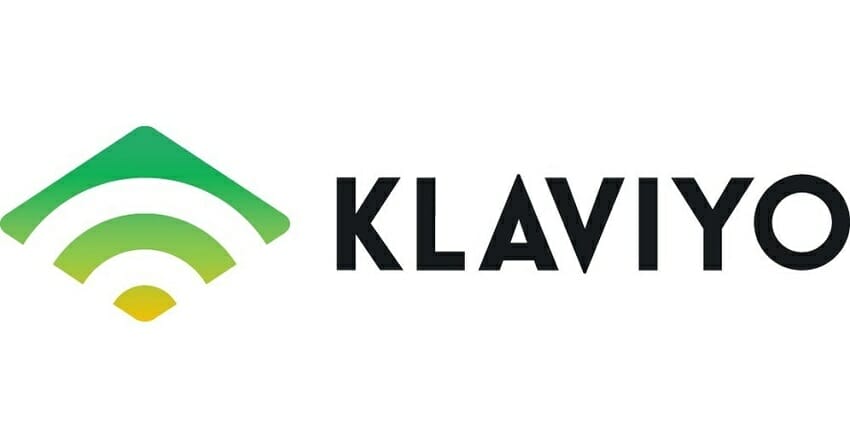 Klaviyo is an email marketing application specifically designed for the Shopify e-commerce store, offering a suite of features to optimize businesses' campaigns. Its integration with Shopify enables the creation of dynamic forms, centralizing customer profiles, customizing automation, and targeting campaigns. The app allows companies to easily send automated campaigns, capture and segment customers, and deliver personalized content.
Klaviyo also offers segmentation, predictive analytics, and growth-centric reporting to help businesses stay ahead of trends. Pricing depends on the number of contacts and starts at $30/month for up to 500 contacts, $350/month for 2,500 contacts, and $1,000/month for 10,000 connections.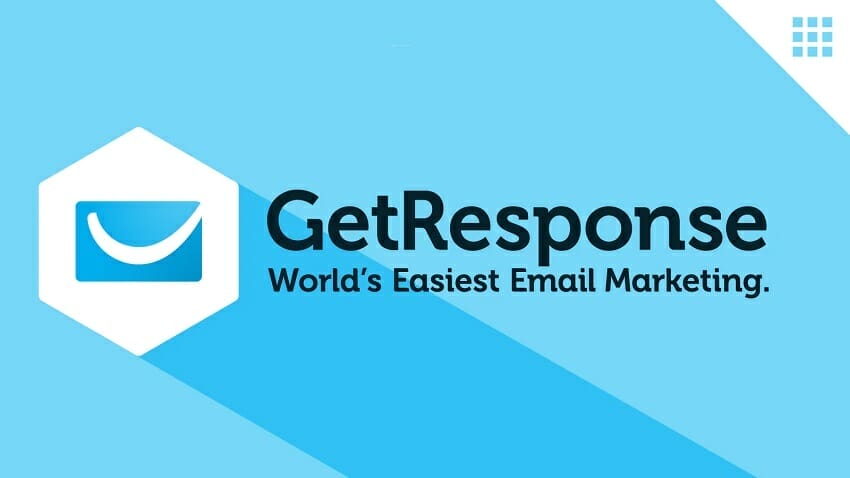 GetResponse has been an industry leader in the email marketing space since 1998, offering a suite of tools designed to assist businesses in creating campaigns that will drive conversions. Their robust platform boasts features such as landing pages, webinars, and a CRM.
Additionally, this platform offers Deep Data integration with Shopify, allowing users to sync customer information, order, and product data. Businesses can use this data to access advanced segmentation and tagging capabilities and automated campaigns.
GetResponse offers four pricing plans, with users able to select between monthly, yearly, and biennial billing cycles for each. Additionally, a free 30-day trial is available for all plans.
Jilt is a popular email marketing platform for Shopify that offers an intuitive experience and powerful automation capabilities. With features such as dynamic forms, segmentation, and A/B testing, businesses can create highly effective campaigns to drive conversions.
This platform also integrates with Shopify'sShopify's shipping tools, allowing merchants to track orders and manage inventory levels. Jilt offers three pricing plans, with users able to select between monthly, yearly, or biennial billing cycles for each. Additionally, a free 30-day trial is available for all plans.
Drip is an E-commerce CRM focused on creating automated processes around even their store's most minor customer actions. This could be like viewing a product, creating/deleting a checkout, or placing/canceling an order. 
Drip also provides the capability to create automation around specific data points, such as what brand was purchased or how much was spent. By offering this service, they strive to enable communications and facilitate the individual customer'scustomer's journey.
Shopify's automated campaigns can now be integrated with Facebook Customer Audiences, combining targeted Facebook ads with Shopify services. Subscriptions are available for up to 2,500 contacts for $39/month, 5,000 contacts for $89/month, and 10,000 emails per month for $154/month.
ConvertKit offers an attractive suite of features specifically tailored to bloggers and content creators. It also provides exciting capabilities for online store owners, such as a seamless integration with Shopify that enables the synchronization of customer data.
 Furthermore, customers can be tagged upon purchasing, allowing marketers to create segmented subscriber groups and automation based on those tags.
ConvertKit provides various features, including creating landing pages, sign-up forms, and designing visual automation. Users who register with the email marketing platform will gain access to a supportive community and the Creator platform.
This platform is equipped with free courses designed to assist individuals with launching their businesses and creating their initial digital products.
Shopify eCommerce owners aiming to find value in their budget can look no further than Sendinblue. This email marketing app offers many features, including transactional emails, SMS messaging, landing pages, automation, Facebook ads, live chat, and lead scoring. The impressive range of options makes Sendinblue ideal for optimizing its online presence.
SmartMail is a powerful software solution designed with eCommerce businesses in mind. It provides specialized services to customers through an online store, with Shopify as one of its primary platforms.
SmartMail's main advantage is that only active subscribers are counted towards the monthly allowance, unlike Mailchimp, which includes inactive subscribers. According to SmartrMail, its users have increased their total sales by over $315 million through its services.
In conclusion
eCommerce businesses have a wide variety of Email marketing solutions to help them reach their goals. Whether you're looking for basic features or advanced automation, every company has a solution. Each offers robust features and reliable delivery. With the right strategy, these Email marketing solutions can help you optimize your online presence and maximize sales.