It's no secret that customers are more trusting of an online store that has been in business for many years. The reason is that they know the company has had time to work out any problems and provide their customers with quality service.
For this reason, it's crucial to keep your customer base happy by providing them with the best products and services you can offer. If you would like some tips on how to do this, continue reading!
This article will learn how to make your customers more confident about doing business with you and grow your customer base.
Why Is Customer Satisfaction Important?
As mentioned above, customers are more likely to do business with people they trust. Therefore, if you provide them with excellent customer service and quality products, they will keep coming back again and again.
Building trust with online shoppers takes time but might be easier than you think. If you are dedicated to providing your customers with what they want, they will return for more.
How to Gain Potential Customers Trust for Your Online Business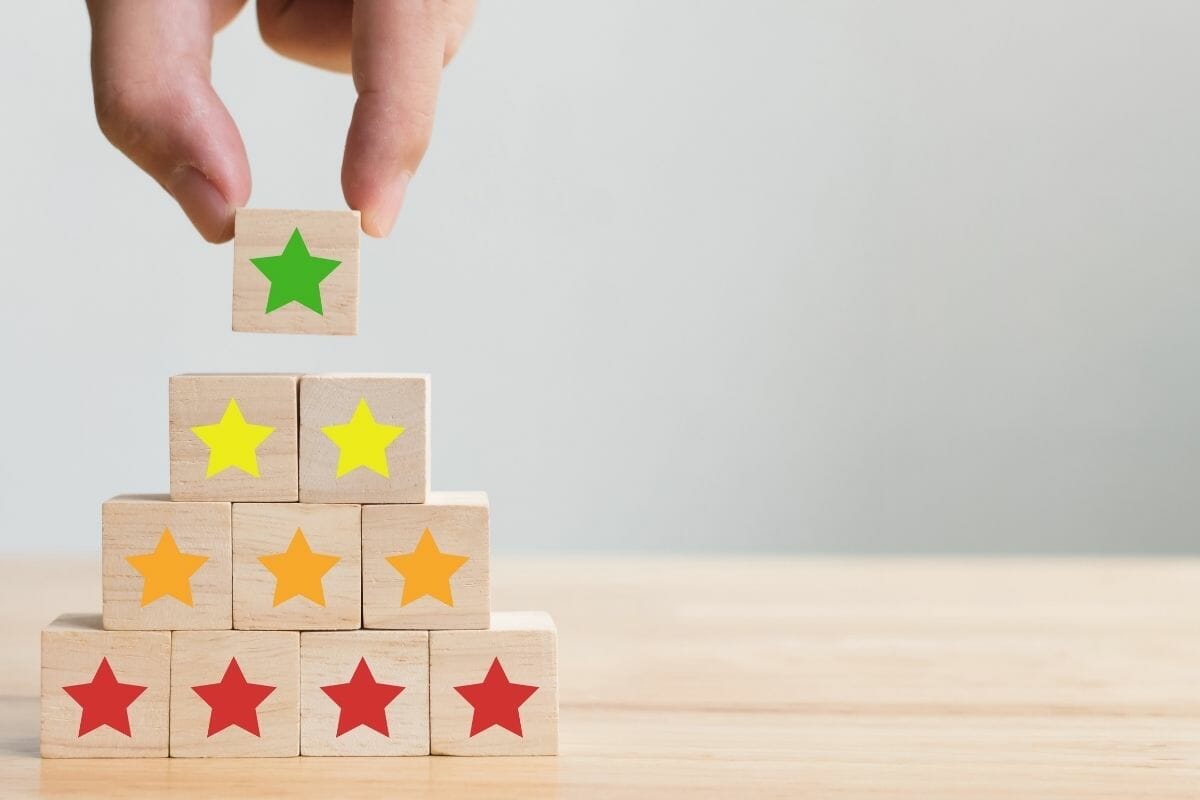 Here are some ways that can better help you gain the trust of your customers:
1)Include a Privacy Policy Link on Your Homepage
It's essential to include a link to your privacy policy on the homepage of your website. This is because no one wants to do business with a company that keeps their private information safe and secure.
If you don't have a privacy policy, customers may be scared that you will spam them or sell their credit card information to someone else.
On the other hand, including a privacy policy shows prospective customers that you value their business and take necessary precautions to protect them.
2) Offer a Secure Website for Your Customers
People have become more cautious about giving out their personal information online because it is so easily accessible by cybercriminals. If someone doesn't feel your website is safe, they will probably take their business elsewhere.
For this reason, you should have an SSL certificate for your online store. This helps protect not only the information of your customers while they are shopping on your website and alerts everyone that your website is secure and trustworthy.
In addition to offering an SSL certificate, it's also important to use HTTPS protocol in your web address. This helps people understand that you prioritize their security on your website.
3) Display Your Contact Information Clearly
Customers shopping online want to know where they can contact you if they have any questions or concerns about your products or services. That's why your website needs to display all the ways a customer can get in touch with your business.
Don't forget to inform customers of the hours you are available so they know when they can reach you.
If you want to gain more customer trust, it's essential to keep the lines of communication open by offering them multiple ways of contacting you. This way, if they need help or have any questions, they will receive the information quickly and easily.
4) Be Transparent with Your Product Pricing
Customers appreciate it when a business is transparent about its prices. However, if there are multiple shipping costs or hidden fees, customers may feel as though they are being tricked into buying the product.
For this reason, you should have all your products displayed on your website so that customers will know precisely what they are purchasing.
In addition to being transparent about prices, it's crucial to have a clear return policy on your website, so customers know what to expect if they are unhappy with their purchase.
5) Offer a Wide Variety of Products and Services
The more types of products or services you offer, the more likely customers will be able to find something they like and trust your business.
If you only sell one product, it's probably not enough to build a stable online customer base. You'll need to find other products or services that appeal to your target market so you can earn their trust and loyalty over time.
6) Offer a Guarantee
Customers tend to have more trust in a company that offers a guarantee. For example, suppose an online store has confidence in its product or service. In that case, it will be willing to stand by its merchandise and offer refunds, exchanges, and customer support if the customer isn't satisfied.
People usually won't risk purchasing something expensive from a website that doesn't offer a guarantee. However, suppose you are selling products or services that are high quality. In that case, it's essential to stand by your merchandise and show potential customers that you believe in the value of your business.
7) Consider International Customers
More consumers purchase goods online, so businesses need to reach out to potential international customers.
It can take a long time to gain international customers' trust, but if you can do so, there is a lot of potential for your business because more people are making purchases online.
By starting marketing to an international audience, you'll have the opportunity to build up customer trust that will help you later on when trying to win over domestic consumers.
8) Get to Know Your Customers
One way to get satisfied customers is by learning more about your customers and finding out what they want. Then, if you try to offer products or services that fall within the needs of your target market, it will help you connect with them on a deeper level so they can develop trust in your brand.
Customers tend to buy from companies that they feel understand them, so it's essential to take the time to learn about who visits your website and what they are looking for. Gathering this information will help you plan for a solid marketing strategy, which will lead to an increase in customer trust.
9) Stay Up-to-Date with Trends
Customers want to make sure they are buying from a website with reputable information and is up-to-date with the latest trends.
If you want your target market to trust your business, it's essential to offer them reliable and accurate information about current events, products, services, etc. By doing this, you'll keep a solid connection with your consumer base, and they will trust you to provide them with the information they need.
10) Respond to Negative Reviews to improve Consumer Trust
If a customer has purchased one of your products or services and is unhappy, your business needs to respond quickly and appropriately. When a potential customer sees a mistake made on your end, they will feel inclined to trust your company more because you are willing to own up to your mistakes and fix them.
On the other hand, if there was a mistake made on your end and you don't respond or offer assistance, potential customers will lose trust in your business because they won't feel like there is anything they can do if they have an issue with something they purchase.
11) Send Out Relevant Emails
Even if you're not currently selling something, it's essential to stay in contact with your customer base. People are likely to trust a company that sends them relevant emails about events or promotions that they may want to participate in. You'll be able to keep relationships strong and build trust with potential customers by offering them the information they find valuable.
Tips to Improve Trustworthiness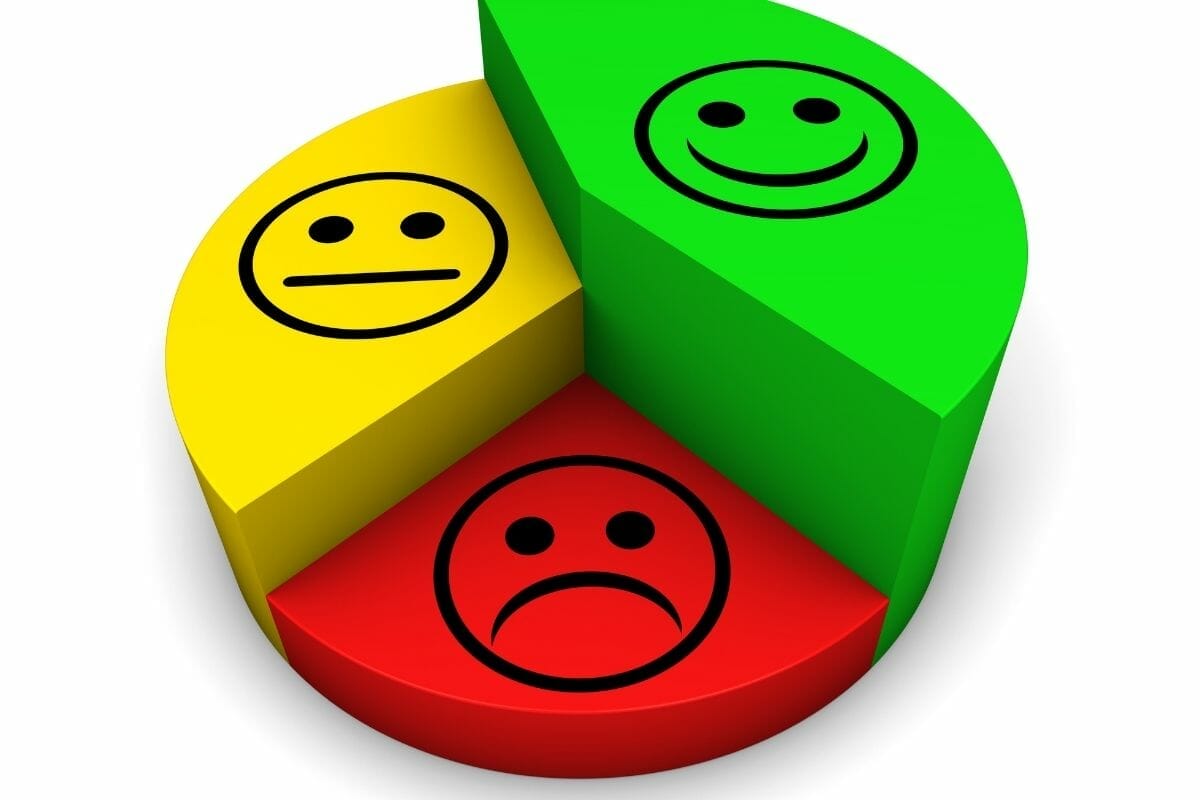 There are many ways to increase the trust that potential customers have in your business.
By following these tips, you'll be able to connect better with current and future customers, so they feel inclined to purchase items and/or services from you:
Be honest about who you are and what you do.
Make sure your website is secure before asking for any sensitive information from a potential customer.
Maintain a solid presence on social media to show that you care about your customers' needs and that you're more than just a company, but a human being too.
Create an easy-to-navigate website to help potential customers find what they're looking for with ease.
Keep a blog updated with relevant information to show customers that you are knowledgeable about your industry and current events.
Frequently Asked Questions
How do I build up customer trust?
By offering them valuable products and services, keeping your information current and relevant, showing that you're a human being and not just another company, getting to know who they are and what they want from your business, staying trustworthy even when mistakes happen, etc.
Why is it essential for customers to trust you?
Because customers want to know they can count on the companies they do business with, so when they trust your business, it's much more likely that they'll return to the future.
How will customer trust affect my sales?
If customers trust you, they will be more likely to purchase from you because they know that they can depend on you when issues pop up.
How can I get new customers to trust my business?
By offering them reliable products and services, giving them the information they need to decide, having a current and relevant website, etc.
Can A Blog help me build customer trust?
Yes! Blogging is one of the best ways to show potential customers that you are knowledgeable about your industry and can assist them with any questions or issues they may have. It's also a great way to connect with your customer base on an emotional level, so they feel more inclined to share their business with you.
Last Thoughts
Customer satisfaction is crucial for the success of any business. Online store owners need to understand their customers and provide them with a great experience while also providing quality products that will keep returning customers returning again and again.
The tips in this article should help you gain potential customer trust, so your online business thrives! Which of these suggestions have you implemented? What are some other ways you can improve customer satisfaction within your own company?