If you're a business owner, there's no denying the importance of an optimized checkout process. You want your customers to be happy with their purchases and confident in their purchase decisions.
But if shoppers don't complete the checkout process, they'll never make it to that point! Research shows that as many as 40% of online shopping carts are abandoned during the checkout process.
In this blog post, we'll explore some ways you can reduce cart abandonment and improve conversion rates for your eCommerce store.
Importance of Conversion Rate Optimization
The concept of conversion rate optimization, or CRO, is simple. It's the process of maximizing the percentage of your website traffic that goes on to make a purchase. But the actual process is a bit more complicated.
You need to ensure that your online store offers the best product and price value, that your website loads quickly and effectively, and that your checkout area is transparent and straightforward for customers.
Choosing what works best when it comes to CRO is an evolving process. If you're not entirely comfortable with the idea of conducting research and testing, you'll need to find a reliable agency or expert to give you advice.
But don't make the mistake of thinking CRO is only necessary for large businesses (although it certainly helps if your business is already successful). Plenty of fledgling eCommerce startups could improve their conversion rates simply by focusing more on CRO.
What is Cart Abandonment?
Cart abandonment occurs when a customer adds an item to their shopping cart but leaves the website before completing the checkout process. This often happens after they've entered their payment and shipping information.
It can be challenging to determine precisely how many customers abandon carts and why. Perhaps they're waiting for a discount code. Maybe they need to run an errand before they pick up their item.
In some cases, buyers may have abandoned a cart to return later. But most shoppers probably won't come back and complete the transaction.
How to Reduce Cart Abandonment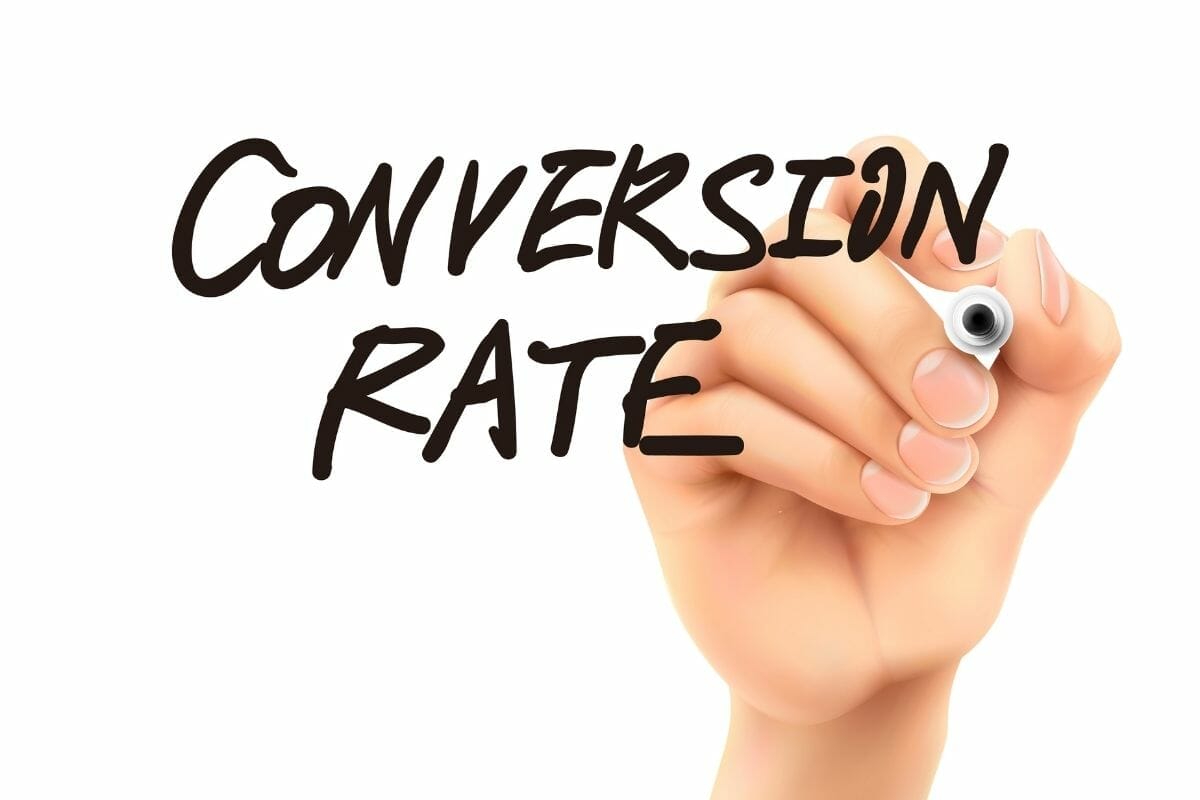 Now that you know what cart abandonment is, let's look at ways to avoid losing customers before they've even completed the checkout process.
1) Reducing Cart Abandonment with Email Pop-ups
While some eCommerce shoppers may find cart abandonment pop-ups annoying or bothersome, they're a great way to get in touch with customers that have abandoned their carts.
These pop-ups typically offer a time-sensitive discount code or ask if the customer needs assistance completing their purchase. You can also use them to make sure that customers know any product stock issues you might be having with your suppliers.
You don't have to use email to encourage shoppers to complete the checkout process, though. Plenty of companies use social media channels like Facebook and Twitter to send cart abandonment reminders.
2) Addressing Shopping Cart Abandonment with Checkout Best Practices
Convenience is the name of the game when it comes to reducing cart abandonment. Customers need to be able to complete their purchases as quickly and efficiently as possible.
You can increase the speed of your checkout process in several ways. Start by reducing the number of steps necessary to complete a transaction–the fewer pages you have, the better! You should also ensure that customers don't need to enter or re-enter their information for each purchased item. Putting all things on one page saves time and energy.
You should also offer a discount code or coupon to encourage customers to complete their purchases in many cases. You can offer free shipping as an option as well as a flat-rate option–anything that will ease the burden of completing your checkout process.
3) Offer Free Shipping on the Checkout Page
Nothing bothers potential customers more than shipping costs. So if you have them, offer free shipping to keep your shoppers happy.
And if you don't have to worry about inventory or delivery locations, offer same-day or next-day delivery to get the most out of every transaction.
4) Make it Easy for Customers to Contact You
If you want to reduce cart abandonment, you have to make it easy for customers to contact you. Make sure your contact information is visible on every page of your website.
It would be best if you also considered making your contact information an option at checkout. Some customers may not complete their purchases due to time constraints or issues with their financial institutions, so allow them to call you.
5) Depending on Third-Party Ecommerce Platforms is Risky Business
Many retailers depend on third-party eCommerce platforms to power their sites. They might use a hosted shopping cart provider or a content management system to keep things easy.
While this approach makes life easier for retailers, it's risky business because so many eCommerce platforms suffer from downtime and other issues now and again. If your platform isn't up and running when you need it most, you could be losing out on thousands of dollars in transactions.
If you're using a hosted platform, consider moving to a self-hosted one instead. This allows you to take complete control of your website and your shopping cart–not just for reducing failure and abandonment rates but also for the flexibility it provides when creating custom features and functionality that will help your business grow.
6) Simplify the Onboarding Process for Online Shoppers
Many new retailers fall into the trap of dramatically overcomplicating their onboarding process. All they need to do is get new users signed up and ready to shop–and what they do is subject new customers to a long, laborious signup process so that they can collect additional details that aren't really all that useful.
It's unnecessary to require customers to enter the same information on every page of your website. Likewise, you shouldn't subject customers to unnecessary steps like embedding social media buttons and asking for their email address on first contact. Instead, keep things streamlined and straightforward, even if it means losing out on some small business data.
7) Use a Customer Feedback Tool
The best way to improve your site is by collecting feedback from your customers. Of course, you can do this manually, but it will be a lot more efficient if you automate the process with a customer feedback tool. There are loads of these available online, which means they're easy to find and use–you need to implement one to reap the benefits that come with it.
8) Make Your Site Mobile-Friendly
Over half of all site traffic now comes from mobile devices. So, if your website isn't optimized for mobile, you are losing out on a lot of conversion opportunities. You may even be hurting your SEO efforts–since Google rewards mobile-friendly websites with higher rankings.
And you'll need to keep an eye on how your site performs across different browsers and screen resolutions. This is because your website must adapt to each browser, regardless of the size of the screen or which operating system it uses–since everyone is browsing differently these days than they did just a few years ago.
9) Fix Broken Links and Eliminate 404 Errors
One of the easiest ways to reduce cart abandonment is by eliminating 404 errors. You can do this manually or use a tool that will automatically locate all of the broken links on your website and fix them for you. Either way, this simple task has a dramatic effect on how customers perceive your site–and it often results in more sales because customers know that they can rely on your site to be up and running all of the time.
10) Promote Repeat Purchases
You don't want to bombard your site visitors with constant upsells and cross-sell offers–but you do like to remind them of what they can get if they become repeat customers. This is an easy way to establish goodwill with existing customers so that they feel appreciated, which makes it more likely that they'll return to your site in the future.
Social media is a great way to do it if you want to reduce abandonment and improve conversion rates. You can do this by posting links to relevant updates from your Facebook, Twitter, Google+, Pinterest, and Instagram profiles –as well as your other social media profiles, including YouTube, Linked In, and Tumblr. Use your social media profiles to showcase products that are currently trending within your target market–and use hashtags on all your posts so that people will be able to find them more easily.
12) Add Videos to Product Pages
Product videos are 40 times more likely to appear on the first page of Google results than non-video content. This makes them a potent tool for attracting new visitors and keeping existing customers engaged. So if you want to reduce cart abandonment and improve conversions, use product videos on your landing pages.
13) Use an Autoresponder to Retain Customers
One of the most effective ways to reduce cart abandonment is by using an autoresponder–which sends out welcome emails after someone subscribes to your newsletter. Use this feature to introduce new subscribers to your site and encourage them to return so that they won't become disillusioned or disappointed.
14) Add Live Chat to Your Site
Live chat is a great way to reduce cart abandonment and improve conversions. This is because you can get in touch with potential customers immediately, so they don't have to wait for hours or even days before someone responds to their questions about your products. You can also use it as an alternative or addition to a company phone number.
15) Reduce Your Prices
People want to know what they're getting when they buy from your website–and if you can't convince them that your products are worth the price, then they won't be interested in spending money on them.
So don't be afraid to reduce the prices of your products–and if you're unsure whether they're priced correctly, then conduct some market research to find out what price people from your target market are paying for comparable items.
16) Add a Countdown Timer
There aren't many things you can do in a matter of days to reduce cart abandonment and increase conversion rates. But one of the few exceptions is to add a countdown timer to your website landing pages so that customers know exactly how much time they have left before their special offer expires. This simple task lets them know that you're trustworthy and reliable, and it will encourage them to complete their purchase right away.
17) Implement a "What Other Customers Bought" Feature
People from your target market are often interested in products that others have purchased-and therefore it's a great idea to use a "What Other Customers Bought" feature on your landing pages. You can include products from all of your product categories and related items that complement each other. This will give your customers the confidence they need to make a purchase and shorten their purchasing process.
Last Thoughts
With so many distractions and outlets for consumers, keeping them interested in your product can be challenging. But if you want to increase conversion rate optimization, follow these tips on reducing cart abandonment.
We've also included some of the most important things you should know about conversion rates that will help drive your marketing strategy forward. Remember that there are no shortcuts or easy solutions when it comes to succeeding online today – but with a bit of patience and perseverance, we believe anyone can make their business grow!
What do you think is the best way businesses can optimize their conversions? Let us know by leaving an insightful comment below!