The holiday shopping season is right around the corner, which means retailers need to start preparing now for Black Friday, Cyber Monday, and the overall BFCM season. These major shopping days can make or break your revenue for the year, so having the right BFCM strategy and execution plan is critical.
To help you maximize your BFCM sales this year, we've put together this comprehensive guide covering the top 18 tips for preparing your business. Follow this BFCM preparation checklist and you'll be well on your way to record-breaking profits.
Craft a Detailed BFCM Strategy
The first step is developing a detailed tactical plan for BFCM. Outline your objectives, budget, timeline, marketing channels, and metrics. Set concrete goals for sales, traffic, conversion rate, average order value, and ROI. Define your target audience and value proposition. Map out your promotional calendar and cadence. Having a documented BFCM strategy provides focus and alignment across your team.
Optimize Site for BFCM Traffic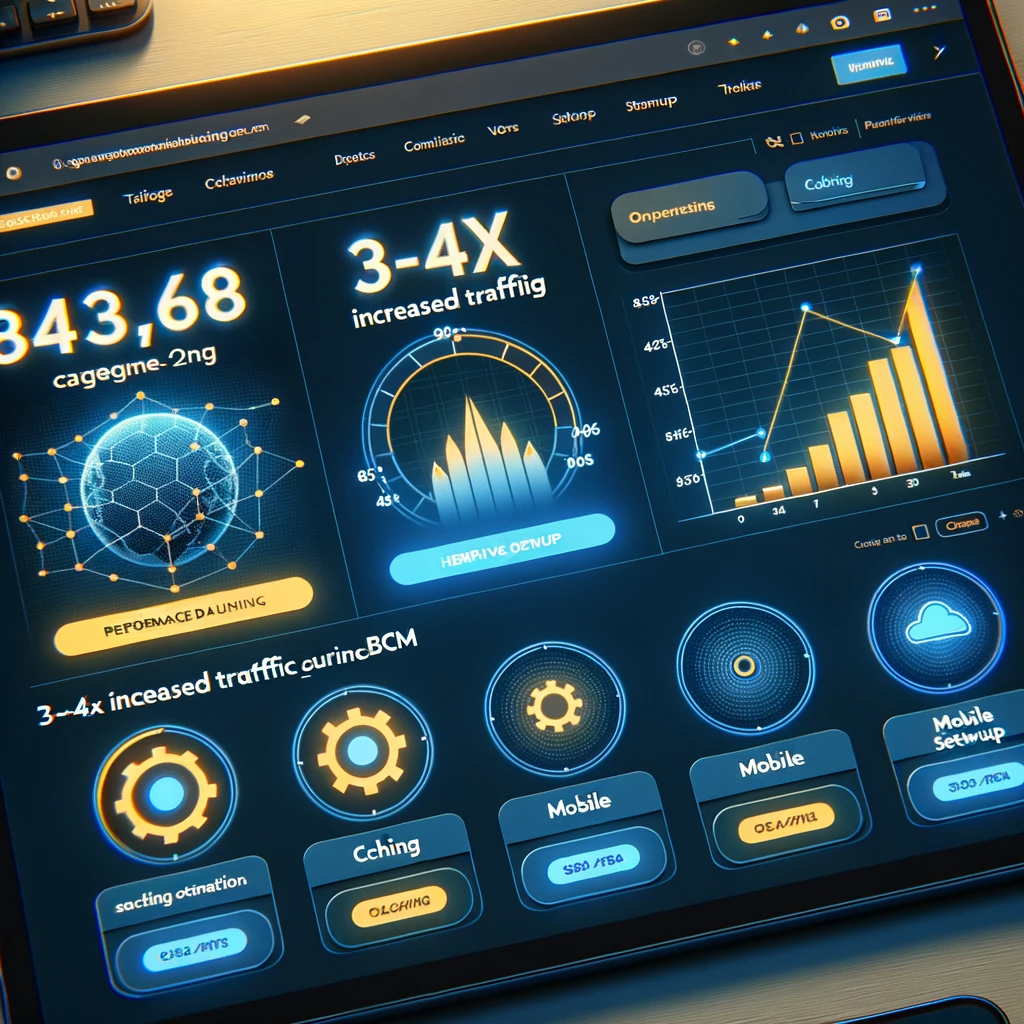 Ensure your website is ready for the influx of BFCM traffic. Test it under heavy load to uncover any weaknesses. Improve page speed and implement caching. Resolve broken links and errors. Expand your server capacity as needed. Optimize pages for conversions with clear calls-to-action. Make the checkout process fast and seamless.
Create Irresistible BFCM Offers
Brainstorm promotional offers that will excite customers, like percentage discounts, dollar-off deals, free gifts, bundled savings, flash sales, coupon codes, loyalty rewards, sweepstakes, price matching guarantees, and deferred payment options. Create FOMO with limited-time offers. Sweeten the deal with free shipping. Promote early access for loyal customers.
Leverage Email Marketing
Email marketing is crucial for driving BFCM sales. Segment your list for personalized outreach. Create a series of emails promoting BFCM offers. Automate post-purchase follow-ups to encourage repeat purchases. Test subject lines for maximum open rates. Send cart abandonment reminders to rescue lost sales.
Boost Engagement on Social Media
Increase brand awareness and purchase intent by ramping up social media activity leading up to BFCM. Share teasers, coupons, user-generated content, and sale announcements. Run paid ads on Facebook, Instagram, and LinkedIn. Participate in Twitter chats using BFCM hashtags. Partner with influencers to expand your reach.
Implement Effective BFCM Ads
Paid advertising is essential for getting your BFCM deals in front of high-intent shoppers. Create text, image, and video ads tailored to the BFCM season. Retarget visitors with customized messaging. Ensure ads lead users directly to your BFCM landing pages. Continuously optimize your ads for lower CPCs and higher conversions.
Enhance the BFCM Shopping Experience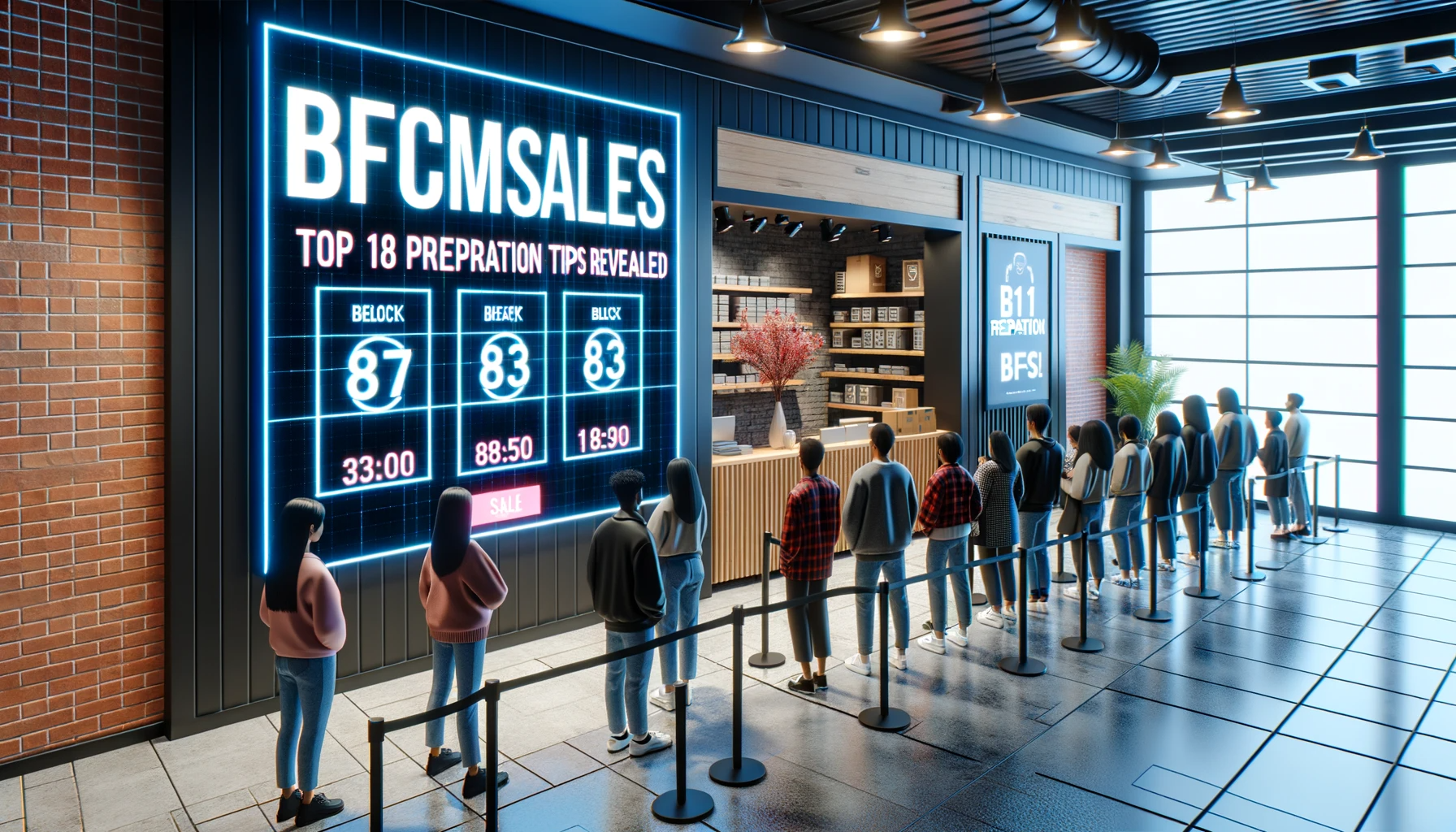 Providing an exceptional user experience builds loyalty and word-of-mouth. Simplify navigation to your BFCM deals. Display urgent calls-to-action. Feature gift guides, comparison charts, and buying advice to aid decisions. Share customer testimonials and ratings. Offer live support and chat. Make it easy to compare, save, and share products.
Apply SEO Strategies for BFCM
Use SEO to get your BFCM landing pages ranking high in organic search. Conduct keyword research around BFCM and holiday shopping terms. Optimize page titles, meta descriptions, headers, and content. Build high-quality backlinks from relevant sites. Create dedicated category and product pages. Update sitemaps for new BFCM content.
Manage Inventory Levels
Analyze historical sales data to forecast demand and avoid stock-outs. Order extra inventory for popular products. Impose order limits to prevent overselling. Integrate your ecommerce platform with supply chain and logistics providers for real-time inventory updates. Ship from multiple fulfillment centers to enable faster delivery.
Set Competitive BFCM Prices
Conduct competitive analysis to benchmark your BFCM pricing against other retailers. Use dynamic pricing algorithms to optimize prices based on demand signals like impressions, clicks, and purchases. Adjust prices across channels to be aligned. Bundle products to create greater perceived value. Offer tiered promotions across product segments.
Provide Top-Notch BFCM Customer Service
Hire seasonal staff and provide BFCM-specific training to prepare for the customer service surge. Offer callback requests, extended service hours and 24/7 live chat assistance. Monitor social media closely for mentions and complaints. Empower employees to make decisions and resolve issues. Post clear FAQs and shipping timelines across channels.
Ensure Website Security and Uptime
No amount of marketing will help if your website goes down during peak BFCM hours. Implement load balancers, redundancy measures, and stress testing. Install a firewall, SSL certificate, and protection against DDoS attacks. Monitor uptime and performance in real-time. Have an incident response plan ready in case issues arise.
Build Excitement with a BFCM Countdown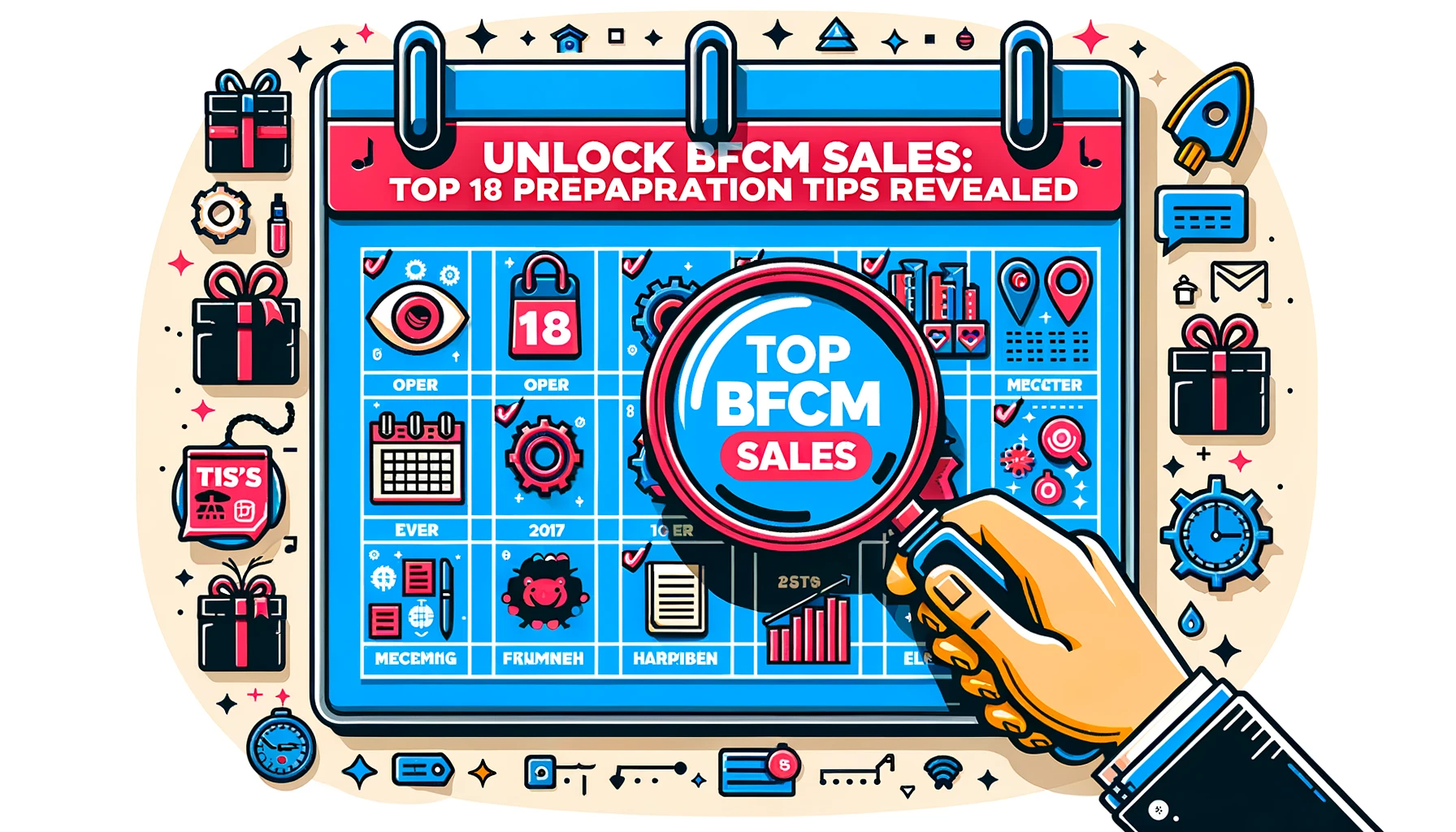 Place countdown timers across your site to build anticipation leading up to BFCM. Offer site-wide percentage-off deals that increase as the countdown progresses. Use urgency cues like "Limited time left!" and "Almost sold out!" to motivate purchasing. Send timed email reminders leading up to BFCM weekend.
Track Performance with Analytics
Measure every aspect of your BFCM marketing, from email open rates to checkout funnel conversion. Set up Google Analytics goals, dimensions, and custom reports. Integrate analytics platforms for a unified view. Monitor social media engagement. Review heatmaps for usability issues. Analyze performance by channel, campaign, creative, and segment. Optimize accordingly.
Encourage Customer Reviews
Product reviews and testimonials boost conversion during BFCM. Prompt happy customers to leave reviews on your website, Google, and social channels. Highlight stellar reviews on product pages. Address critical feedback publicly and make improvements. Share user-generated content from customers showcasing purchases.
Implement a Mobile-Responsive Design
The majority of BFCM traffic comes from mobile, so having a flawless mobile experience is mandatory. Test across different devices. Ensure speedy loading times. Simplify navigation and checkout for smaller screens. Check that design elements don't overlap. Enable location features like store pickup.
Provide Clear, Detailed Product Information
Complete product descriptions, specs, images, videos, and size guides reduce customer questions and returns. Be transparent about shipping times, fulfillment options, and return policies. Answer common questions on each product page. Make it easy to compare similar items. List compatible accessories and related products.
Offer Flexible BFCM Payment and Shipping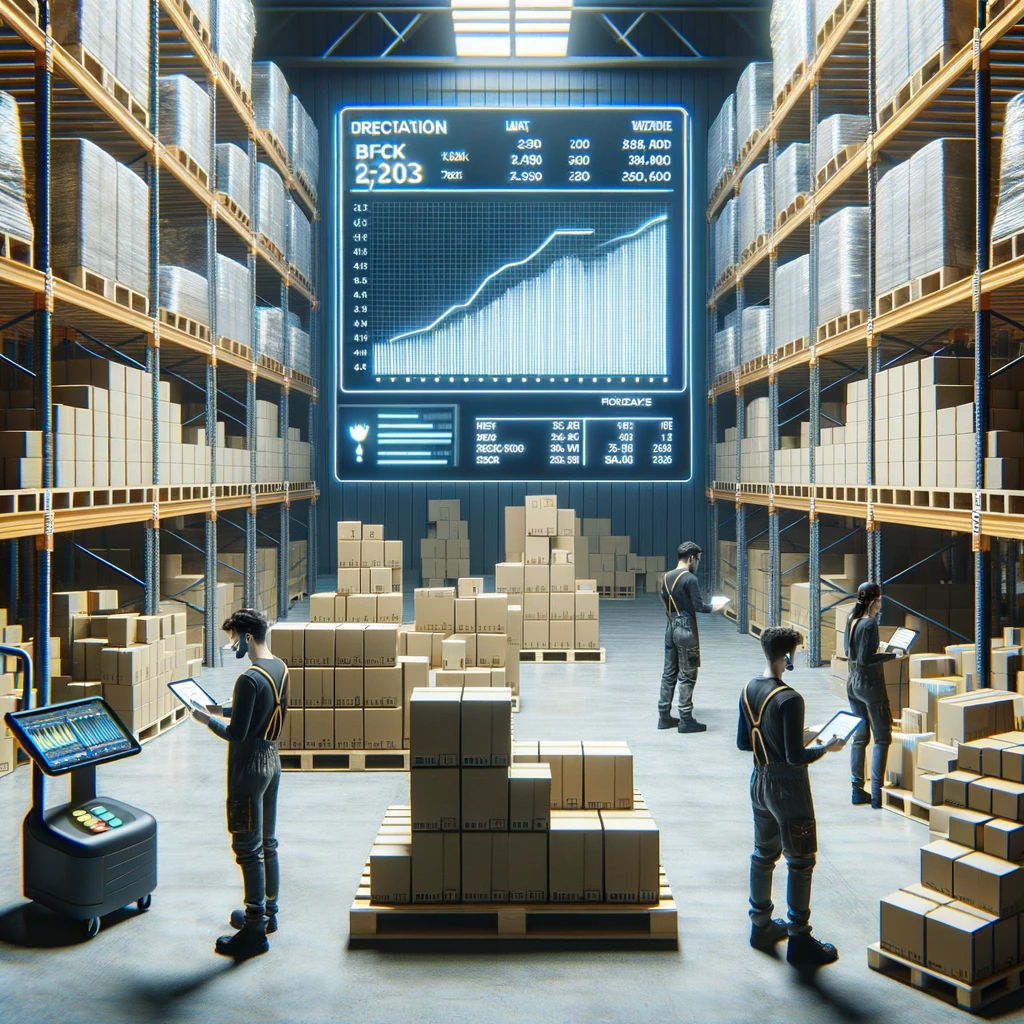 Provide multiple payment methods like credit cards, PayPal, Apple Pay, and installment plans. Offer free or expedited shipping options. Allow in-store pickup and curbside delivery. Make returns and exchanges hassle-free. Providing convenient payment and fulfillment convinces customers to complete purchases.
Following these comprehensive BFCM preparation tips will help you drive record sales during the holidays. Let us know if you have any other questions on executing a winning Black Friday and Cyber Monday strategy for your business!