Dropshipping is a system in which e-commerce businesses use the existing infrastructure of a third party to fulfill orders without having to keep any products in inventory.
In this way, goods are never actually owned by the business until they have been ordered and paid for by customers.
This blog post will explain how dropshipping works and how it can help you start a successful online store.
What is dropshipping?
Dropshipping is a retail fulfillment business model where e-commerce retailers do not keep goods in stock. Instead, when a store sells a product, it purchases the item from a third-party supplier and has it shipped directly to the customer's doorstep.
This allows entrepreneurs to take advantage of limited resources while still providing customers with access to products without investing in inventory.
Dropshipping offers many advantages for both e-retailers and their customers. For one thing, since dropship companies take care of warehousing and distribution, merchants don't have to worry about fulfilling orders themselves—that tedious task is outsourced!
And because items are only purchased after customers have ordered them, there's no need for upfront investment or storage costs.
The benefits of dropshipping for online businesses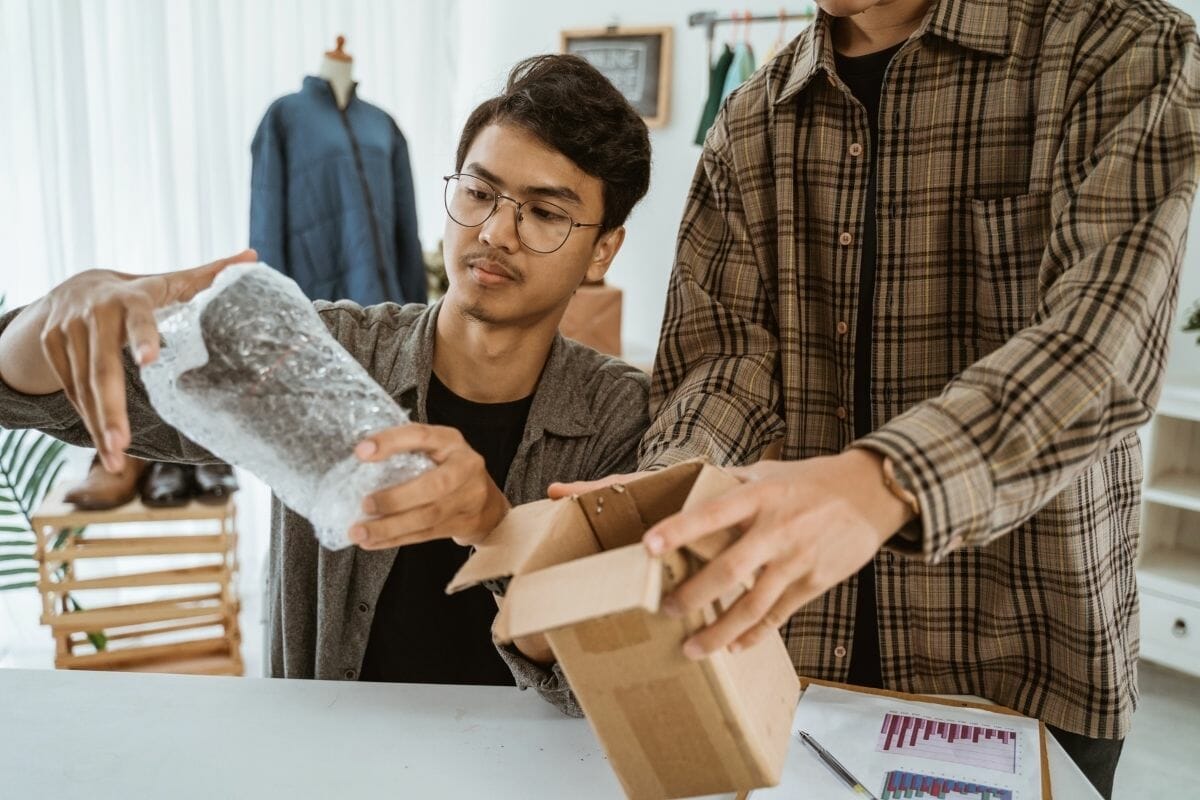 Dropshipping is attractive to e-retailers because it requires less capital than traditional models.
Does not require a big investment
Since dropship companies typically handle warehousing and distribution, merchants don't need to invest in expensive infrastructure for those purposes. Additionally, entrepreneurs are not required to purchase large inventories to stock or maintain a physical store, meaning they can get started without such expenses.
Focus on marketing
Ecommerce businesses prefer this model because it allows them to focus on marketing and expanding their online presence rather than investing time and money in warehousing, distribution, and supply chain management.
Care for less
Dropshipping also serves as an effective strategy for bootstrapping a new business. Since merchants need to take care of less overhead, they can get started with a relatively small amount of capital and work toward profitability as sales begin to grow.
Automated processes
Lastly, dropshipping doesn't require the direct supervision of inventory at all times. Since inventory levels are updated in real-time, business owners can rest assured that they're fulfilling orders quickly while maintaining their bottom line.
The cons of dropshipping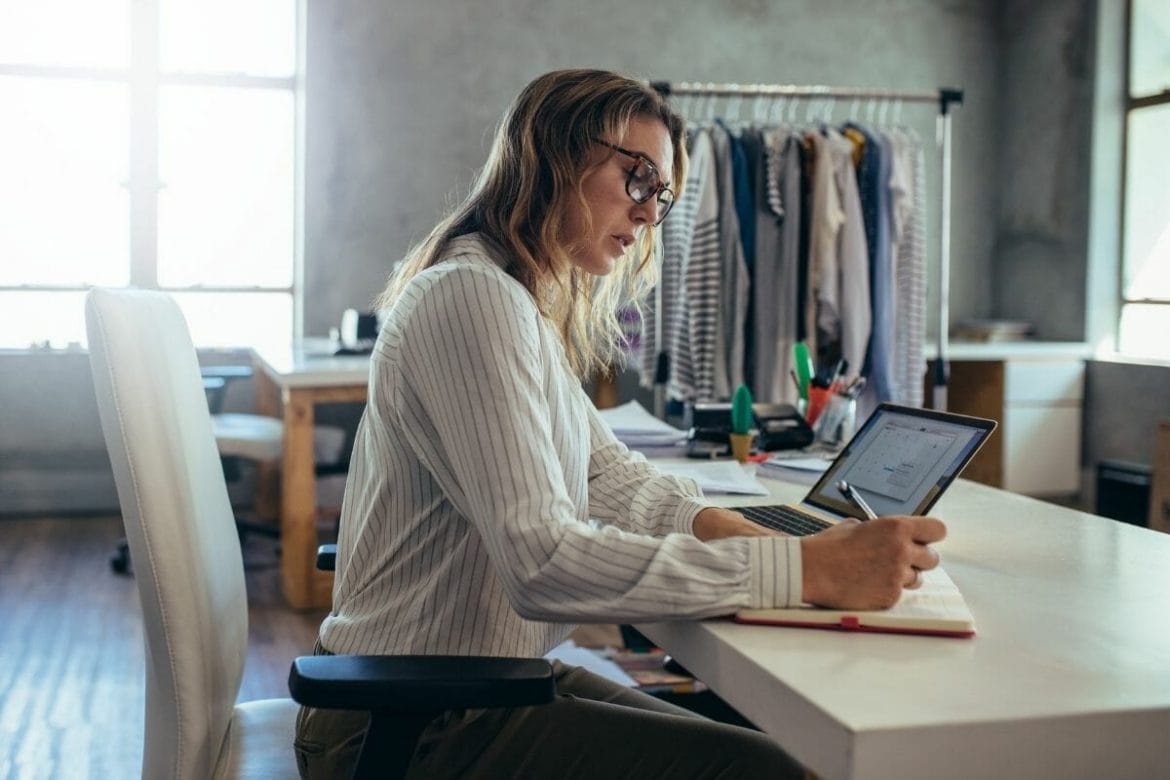 While dropshipping e-commerce businesses enjoy many benefits over traditional models, certain disadvantages should be noted.
Limited offerings
For one thing, by outsourcing warehousing and distribution to third parties, merchants are limited in product offerings. By working with a dropship company, you can't sell everything your customers may want or need! Instead, you have to pick the most viable products to sell well, given your location, marketing strategy, and target demographic.
Problems with inventory
Another potential drawback is that the dropshipping model limits your control over product inventory. When you work with a third party for warehousing and distribution, you can't always be sure how much of every item will be available at any given time.
This can pose problems when an order comes in for a product out of stock or if you need to restock quickly and don't have enough in your inventory.
More work
Lastly, dropshipping often requires more work than traditional retail models. Without the warehousing capabilities of a standard brick-and-mortar store, you are responsible for sending orders to third-party suppliers to be filled, managed, and distributed.
Dropshipping is an excellent model for bootstrapping a new business, but it isn't always the best choice. It's up to you to decide whether outsourcing warehousing and distribution will benefit your company!
Finding the tight dropshipping suppliers
Dropship suppliers provide your e-commerce business with products to sell on your website.
There are two main factors to consider when choosing a dropship supplier: the products offered and the customer service provided.
Products to sell
The first step in finding the right dropship supplier is to consider the products you want to sell. Since many companies offer a wide variety of inventory, you can choose which items will work best for your customers.
Customer service and support
Next, you must look at each supplier's customer service department, particularly if you have any questions about their products or services.
Finally, it's a good idea to get in touch with your local Better Business Bureau to see any complaints against the supplier for past misconduct.
When a customer places an order, you will need to send it to the supplier for fulfillment. In most cases, triggers within your e-commerce platform will manage this process automatically — but you may need to complete some steps as well manually.
Is dropshipping a good Ecommerce business model?
Dropshipping is a great way for e-commerce entrepreneurs to test out a new business model or product line.
It can be used for bootstrapping, requiring less capital than other forms of eCommerce. It is also more suitable for international expansion since you don't need to worry about warehousing and distribution in specific locations if suppliers worldwide manufacture your products.
Finally, dropshipping is a terrific option for those who want to focus more on their product line and branding than logistics management.
The future of dropshipping
Given its tremendous potential, it's no wonder that dropshipping is a relatively new but fast-growing business model.
It helps entrepreneurs avoid unnecessary costs and liabilities related to logistics management and product warehousing, which frees them to focus on branding, marketing strategies, and customer service.
As technology advances, the internet will only become more ubiquitous, which will lead to even more opportunities for entrepreneurs who want to work with suppliers and drop ship their products.
The profit margins will also improve as manufacturing technology becomes more advanced, increasing the quality of products offered.
As long as entrepreneurs continue to take advantage of the latest capabilities in technology and distribution, then dropshipping is poised to become one of the most successful business models in the coming years.
Tips for running an online store successfully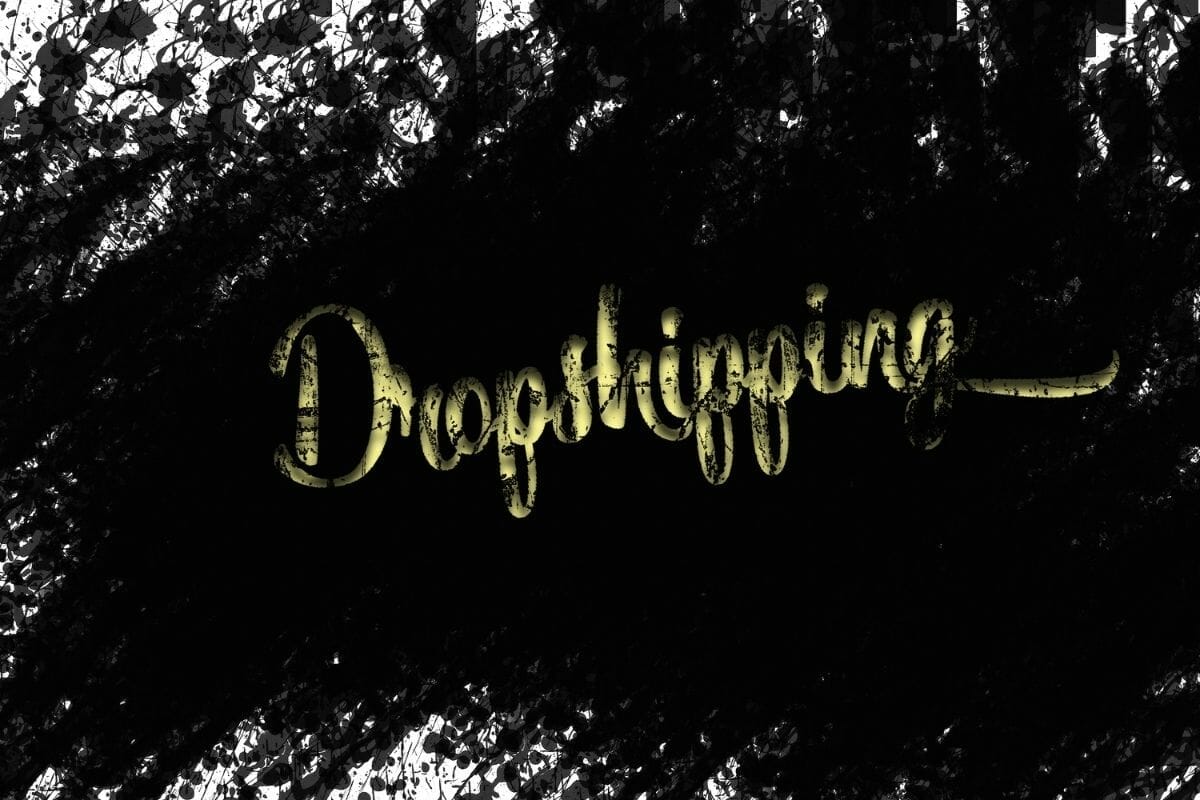 If you are starting an online store, I have compiled a list of things to keep in mind when drop shipping to be successful.
1) Offer quality products
I know this should go without saying, but it's surprising how many people start selling cheap items that will break quickly or look like they were made by hand. There is little point in opening a store if you will sell low-quality or unappealing items. You need your customers to see your products as premium and worth the price, so choose "wow factor" products that will stand out in their minds when they search for them later.
2) Personalize orders
Offering personalization on orders is a great way to stand out from other stores and make customers feel more connected to your business. This can be as simple as having your logo printed on the packaging or adding a handwritten thank you note with every order.
3) Stock up during sales
If there's one thing that will slow down the speed of your store, it's out-of-stock on popular items. If you see something selling well or getting many buzzes online, don't be afraid to order as much as possible from the supplier. It doesn't hurt to have an abundance of inventory either, but not having enough available can hurt.
4) Be on top of new trends
You don't always have to be the first one on the block to sell a popular item, but it helps you stand out if you are. Keep an eye on what's getting buzz online so your store can evolve along with current trends and be ready for new opportunities as they arise.
5) Consider adding a subscription model
Offering a subscription model for products is a great way to improve your profit margins. In addition, you can offer discounts or free shipping if customers sign up for monthly shipments, which essentially makes the product more affordable over time.
But you'll want to be careful not to overcrowd your warehouse since supplying recurring orders takes up storage space that may be difficult to come by.
6) Consider using a dropshipping program
Dropshipping programs are the wave of the future in e-commerce, allowing entrepreneurs to have access to hundreds of suppliers who can fill their orders without managing individual relationships themselves. The great thing about these options is that they include all the tools you'll need to run an efficient and profitable store, including marketing and branding strategies.
It even comes with a personal account manager to help you succeed.
For most entrepreneurs, this is where all the hard work comes into play — taking advantage of every opportunity for growth within your business. This may mean hiring a graphic designer to help your branding efforts or reaching out to potential suppliers for special deals.
It may even mean establishing a wholesale business to supply other retailers with popular items you sell in your store. Whatever the case, the difference between a successful e-commerce store and one that struggles is the willingness to take risks and push boundaries.
You don't have to be the first on your block to offer a subscription model (like music crates) or do something completely new (like opening an Etsy shop), but you should always be willing to try new things and work hard for the success of your business.
8) Don't forget about marketing
Marketing, like many e-commerce components, is often overlooked in the initial stages of a business. This is because marketers take a lot of time and money to get up and running, so many entrepreneurs choose to wait until they can afford it.
However, marketing is a fundamental part of any successful business — including e-commerce endeavors — and should be included from day one. Marketing for your business should focus on branding efforts, events, and digital marketing like social media.
9) Be willing to adapt
No business is foolproof, so you need to be willing to adapt your e-commerce strategy or even change it altogether if success doesn't take right away. Don't hesitate to shut down the store if you're not making the money you'd hoped. Sometimes it's better to cut your losses and start over with a new idea or approach than to pour endless amounts of time and money into something that just isn't working out.
10) Never give up!
Dropshipping is for optimists — never settling for small successes, but always believing in bigger potential. If you can stick with it, you'll be sure to find success in the world of e-commerce!
Frequently Asked Questions
Why dropshipping is bad?
Dropshipping is not bad separately, but when you'll do it to gain wealth, then there are possibilities that your mind will go in a negative direction.
Who uses dropshipping?
Dropshipping is used by people who want to start an online e-commerce business with a small investment. It provides a great way to build a business from scratch with zero costs.
How does dropshipping work?
Dropshipping is a model of eCommerce in which the retailer or wholesaler doesn't keep goods in stock but instead transfers customer orders and shipment details to the wholesalers or manufacturers, who then ship the goods directly to the customer.
How much does it cost to start a dropshipping store?
The costs of starting a business depend on what type of product you're selling and who will be doing the fulfillment. A physical book, for example, will have a processing fee, while a digital download doesn't require any additional fees through dropshipping.
Where can I find dropship suppliers?
There are many platforms where you can find dropship suppliers, such as AliDropship, and Oberlo which provide you with a list of potential wholesale suppliers.
Do I need to have a license to dropship?
Dropshipping is very easy, and anyone who has an e-commerce store with sales volume can start using this business model. But you must remember one thing; if your target market does not know you are dropshipping, then it's not legal.
What does a drop shipper do?
A drop shipper saves you time and money by handling all the day-to-day business activities such as buying, warehousing, and shipping your products.
How profitable is dropshipping?
Dropshipping is a great business model that requires little overhead and gives you the freedom to do what you want with your brand. Although most people who start dropshipping businesses have been successful with it, there are also many challenges with this model of e-commerce.
Last thoughts
Dropshipping is a great option for entrepreneurs who want to start their own e-commerce business without the hassle of buying, storing, and shipping inventory.
In this blog post, we've explored some benefits of dropshipping that you should be aware of before jumping into it. If you have any questions about getting started with your online store or if you need help finding a reputable wholesaler, don't hesitate to contact us!