We all want to create our product and sell it online. While you can find many guides on how to do this, they often leave out the most important steps – like where to get your ideas or what type of products are profitable.
This blog post is a five-step way that will help you create your first profitable product!
What is a product?
First, we need to understand what a product is. A product is anything that can be offered to a market for attention, acquisition, usage, or consumption that might satisfy a want or need.
So, it's something you can sell on the internet. It can be a book, an e-book, or software. The main thing is that it has to bring value to the end-user who is buying the product.
If a customer is willing to pay for it, it's a product. However, the reason why your customer is paying for it might be very different from the reason why you create and offer the product in the first place.
For example, if you have a blog about cooking and write and publish an e-book called 100 Delicious Dessert Recipes, your customers might buy the book because they want to save time trying out new dessert recipes.
While you, as the author of the book, might be more interested in building your email list or promoting your other books through this one. You could even write the book in such a way that your readers promote it for you through word of mouth.
And that's fine! It might not be what you intend to do when creating your product, but if you can get others to do some 'marketing' job for you, that will help get more customers and potentially sell more.
Different Types of Products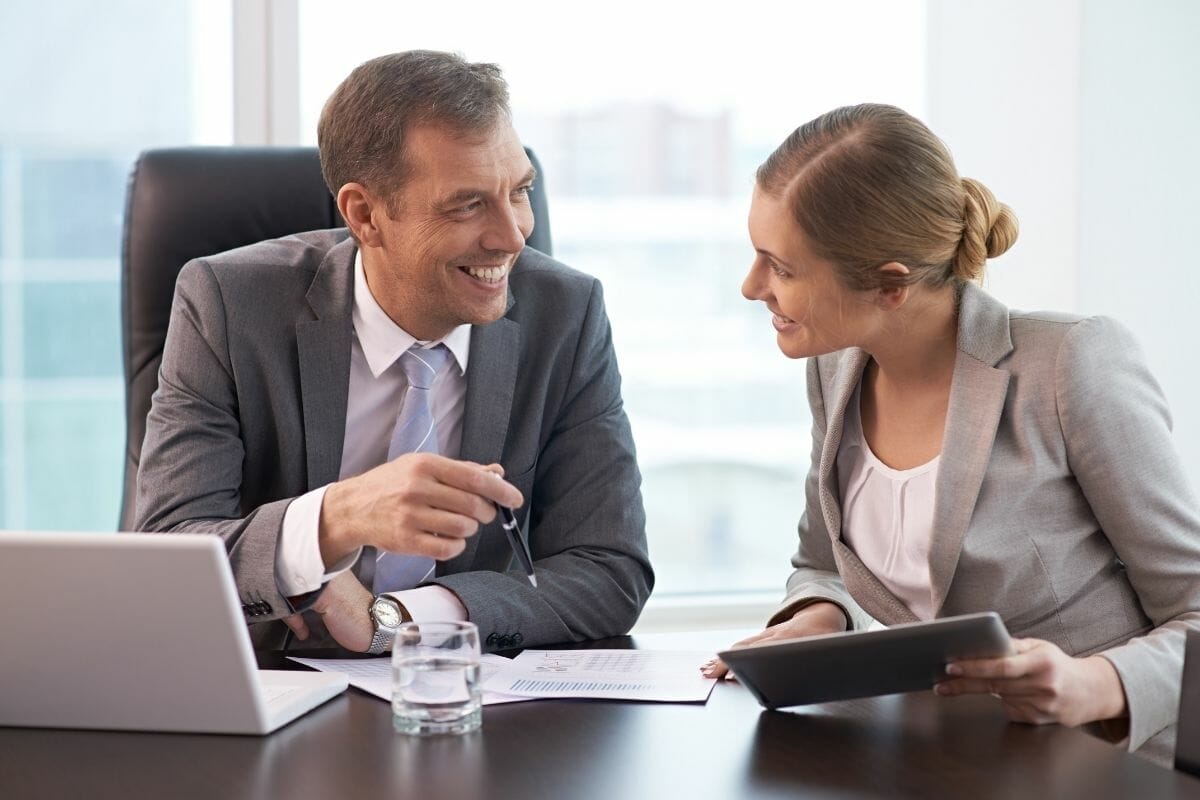 The next thing we need to know is how online products are organized regarding market demand. There are generally four different markets for online products:
Information Product – Offers knowledge and insight on a specific topic
Information products are things like e-books, reports, video training, and so on. They are all about giving the reader some new knowledge or insight that helps them achieve something or simply makes them better at their job.
So, if you write an e-book about gaming, it's an information product because you are sharing some knowledge that gives the reader a better understanding of how to play a game.
Physical Product – A physical object that can be shipped or downloaded
Physical products are things like DVDs, books, t-shirts (like the one you're wearing right now), and consumables. The most important thing about physical products is that they can be sent to a customer directly.
If your book is available in paperback or hardcover form, it's a physical product because somebody can send you money, and you can send them a book.
Service Product – Includes all services delivered over the internet
A service product can't be touched or shipped, but they still offer some value for the customer. A very good example might be a digital course teaching how to get more traffic with Facebook Ads.
You, as the seller, take care of everything related to getting more customers, while your end-customer gets access to step-by-step video training, for example, showing them how to set up Facebook Ads.
Membership Product – Access to a membership website with additional content and/or features
Membership products are a bit like information products, but instead of giving the reader access to one product, they give them unlimited access to many ones. The classic example is a paid newsletter where people pay you money to get your latest tips and tricks every week or every month.
However, there can also be membership sites where the customer only gets access to a limited amount of content or features, but they have access to everything on the website.
How to Make a Profitable Product
Now that you know what a product is in general and how many types of products there are, the next step is to create one.
1. Define Your Target Market
The first thing you need to do is define your target market. In other words, who are the people you want to sell your product to? Then, find out what people want so that they would be willing to shell out money for your product.
Making thousands of dollars without ever resorting to using Google AdSense or Facebook Ads is a nice dream. Still, it won't happen unless you find a hot niche and build a product people want.
2. Choose Your Niche Wisely
After you've defined your target market, the next step is to choose a niche where there's enough demand for your product. It's important to pick a niche that interests you too, because if you don't enjoy what you're selling, it'll be much harder to promote it.
Do the research and find out what people in your target market are buying right now. What would help them solve their problems if they only had access to it? You can use programs like Google Trends, Ahrefs, and SEMrush to get valuable insight into what people in your target market do online.
3. Don't Overprice Your Product
After choosing a moneymaking niche and creating your product, the next step is to price it. Please don't mistake trying to sell something that nobody wants because then no one will buy it.
If you're not sure what to charge, look at the competition and see how much they're charging for their products. If you want your product to stand out, you can always undercut your competitors by a reasonable amount as long as there is still money to be made.
4. Promote Your Product Effectively
If you have successfully launched your first product, the next step is to promote it. The promotion must result in people buying your product because otherwise, there's no point in creating one.
You can outsource the promotion for a small fee, or you could try advertising with Google AdWords, Facebook Ads, Bing Ads, and other platforms that allow you to pay per click (PPC).
Finding influencers on social media is another way of getting people to promote your product for you so that you don't have to do it all on your own.
5. Rinse and Repeat
The final step in the process is simple: create more products and repeat the same steps repeatedly. The only difference is that instead of creating a brand-new product, you will improve your existing product.
This is where you can use the feedback from your customers to craft an even better product than the first one. You don't want to get stuck on one successful product, do you?
As long as you keep making more and more moneymaking products, there's no reason why you shouldn't be able to make a full-time income from home.
What can I make at home to sell?
You can make something to sell anything; it just depends on how much time and effort you put into crafting your product.
However, some products are popular among the people who earn a living with eCommerce. Let's take a look at some of them.
Crafts
One way to earn money from home is by creating something out of your passion, like glass painting or crochet, and selling it online.
If you have a certain craft in mind, you need to do a quick Google search and see what other people make. For example, if you want to make glass paintings, search Google for "glass paintings."
T-shirts
Are you creative? Why not use that creativity to make some cool T-shirts and sell them on TeeSpring.
Just upload an attractive design, set your price floor, and they'll handle all the fulfillment for you. If you want to build a brand, this might be a better option than selling on Etsy.
Food
If your kitchen is your happy place, you could have a food truck or might want to consider selling baked goods online.
Custom Jewelry
Making custom jewelry is another way to earn money from home. Although it isn't the quickest method, customers will appreciate your unique designs, and you won't have to pay for advertising.
Bath bombs
If you like making things with your hands, try selling bath bombs. You can easily make them through a process known as cold-process soap making.
Kitchen tools
You could buy kitchen tools and sell them to other home cooks. For example, you could sell these Japanese stainless steel kitchen knives and make a killing.
Generally speaking, making sales where there is a high demand for a product that's not readily available on the market or where you can make something more unique and special than what's currently available.
Remember, your goal is to find products that people need but don't have access to, making it possible for you to create something new and valuable.
Good product ideas are often an essential part of success in e-commerce. You might have the best product in the world, but if no one knows about it, there's a good chance that you won't make any sales.
Frequently Asked Questions
How do I create a new product?
Building a new product can be difficult but rewarding. You need to develop an idea, create a prototype, and pitch it to people who could benefit from your product.
If all goes well, you can create more products in the same line and build a brand around it.
What makes a new product successful?
The more demand there is for your product, the easier it will be to make sales. First, you need to figure out what people are looking for and how you can fill that demand.
To do that, you need to think about the following questions:
Who is going to buy my product? What problem does it solve? Why would someone want to buy my product instead of a similar one from another company? How will I make money? Is this product scalable?
All these questions and more will help you build a moneymaking product from the ground up.
What product should I promote?
You don't have to force yourself to sell a certain type of product. For example, if you love crocheting or painting, it makes no sense to sell glass paintings online because there's a high demand for them.
The most important thing is to choose a product that you truly enjoy making. If you don't, your passion for the business will eventually die out, and you won't be able to sell anything.
How can I make my brand profitable?
Scaling your business is all about selling more products in the future. Therefore, you need to think of ways you can increase your profit per product and overall revenue.
For example, maybe you want to make a new t-shirt line but don't have the capital needed. In that case, you can outsource parts of the business to people who can make designs for you for a lower cost than usual.
Can I buy a product and sell it under my brand?
It is illegal to sell someone else's product as if it was your own. However, you can buy a product from a manufacturer and then brand it with your logo and name for resale.
If the original manufacturer's trademark is on there, you can't sell the product as your own. The same goes for any other copywritten material that is associated with a certain company.
Last Thoughts
From choosing the right product type to making sure you're pricing it correctly, many things go into creating a profitable item.
The more information you have about how your customers think and what they want from a product, the easier it will be for you to make something that people want to buy.
We hope this article has helped answer some questions about which products work best in different situations!
If not, or if we missed anything important in our walk through all these steps, please let us know to help. Our team is always happy to provide more information for our readers.