As eCommerce continues to grow, so does the need for powerful, feature-rich online store apps. With Wix, the leading website-building platform, you can create stunning, full-featured stores that are both beautiful and functional.
It is a common misconception that website builders like Wix present limitations when customizing one's website. However, Wix encourages users to take advantage of the wide range of customization options available via its Wix Apps. These tools and applications help users maximize their potential when building a business website.
When selecting the ideal apps for your website, it may take time to decide which ones to choose. Here, we provide an overview of the 14 best online Wix apps for 2023. These apps are designed to help you make the most of your e-commerce platform, making selling products more straightforward and more efficient than ever before.
Outvio allows users to integrate their eCommerce stores with multiple delivery services. This will enable customers to benefit from automated and efficient post-sales processes, such as order processing, shipment tracking, and resolution of shipping issues. Additionally, its suite of marketing tools helps to boost customer loyalty and improve returns management.
Outvio is a comprehensive platform that supports online stores in optimizing the customer sales experience and automating order processing and shipping for maximum efficiency. It's one of the best apps according to many online users.
Business owners can utilize this app to expand their customer base, as it allows for customization of form fields, settings, and layouts, fonts, thank you messages, and website branding colors. Additionally, the app's My Sites>My Contacts>Subscribers feature allows users to easily monitor and manage their contacts.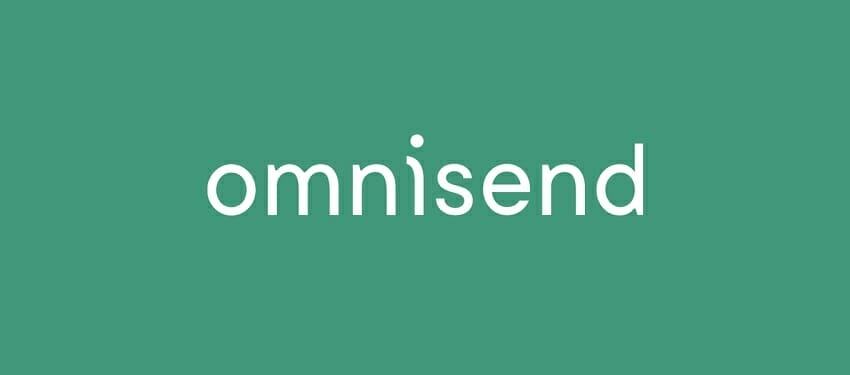 For online stores and eCommerce businesses seeking to drive sales without any extra effort, Omnisend offers two powerful Wix apps. Booking Emails & SMS are designed for those providing booking services. The full Omnisend Email Marketing Wix app is a comprehensive omnichannel email marketing automation app that helps generate more sales. Omnisend, one of the leading Wix eCommerce apps, is an excellent option for businesses of all sizes in various industries.
This app provides users with improved targeting capabilities and ensures consistent messaging across multiple channels. It also offers an email builder that lets businesses personalize their messages and ensure they reach the right customers at the optimal time. Omnisend has developed an app that integrates with Wix, allowing users to connect their Omnisend account to their Wix website.
Leveraging the data from the website, this app enables automated emails such as welcome emails, cart abandonment emails, and order confirmations. It also provides comprehensive analytics reports on marketing automation and campaigns.
Gathering and overseeing site visitor data can be tedious, but the Contact Collection app provides a practical solution. After downloading the app, users will recognize the effortless website building it enables.
Subscribers can sign up for unlimited access for only $2.99 per month. New users can enjoy the first fifty subscribers free of charge. This convenient app also features synchronization with MailChimp to easily collect and manage contact information. All data collected is securely directed to a user-specified MailChimp list.
The Wix Contacts app offers seamless integration with your business website, automatically adding collected data to the contacts section for easy viewing from the main dashboard. Personalize messages, forms, and more by customizing the design, color, and more for a better user experience.
This application enables users to implement protection measures against undesirable visitors by blocking IP addresses, proxies, and VPN connections. This system lets users discern the origin of their website visits based on IP address, country, and web browser. Additionally, users can block certain countries from which they expect malicious traffic or single out specific individuals for prohibition. In the event of a blocked user, redirects to a page of the user's preference displaying a message informing that the website is inaccessible will be triggered.
Wix websites have a built-in email marketing feature called Ascend, providing users with the tools to promote their store for an affordable and cost-effectively. This plugin is designed to help users maximize the potential of their Wix websites.
Ascend is one of the highest-rated Wix applications, providing users with various tools for email marketing, automation, social media posts, and SEO. It is a suitable alternative to Mailchimp.
Business owners now have access to the Wix FAQ App, a streamlined resource to reduce time spent on customer support. This one-time setup allows users to add visuals and categorize questions to best suit their needs. Many styles are available, while titles and text colors can be customized for a personal touch. Keep content up-to-date for the most accurate representation of your business.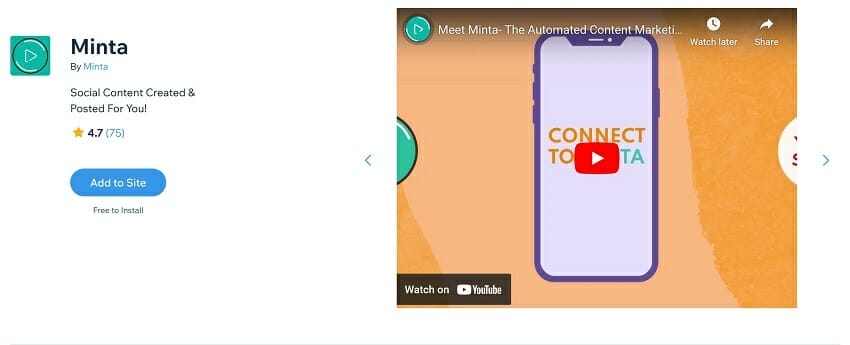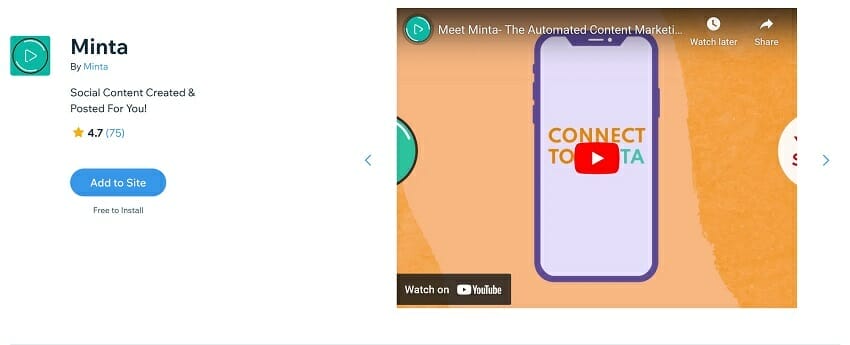 Minta is a revolutionary app that simplifies and automates the process of creating and publishing content for social media networks. From the product catalog of any store, Minta can generate videos and images with just one click. Furthermore, its integration capabilities allow it to connect with Facebook, Instagram, Pinterest, and TikTok, making it a comprehensive and convenient solution for content creation.
Online store owners now have a solution to the widespread problem of abandoned carts with the MarketPush Cart Recovery app.
Automated messaging through WhatsApp, Facebook, and SMS can help businesses maximize conversions. Customers who opt-in to receive these personalized messages are sent a link to the checkout page of any abandoned cart.
Furthermore, recovered carts can be monitored and tracked to determine any underlying issues causing cart abandonment.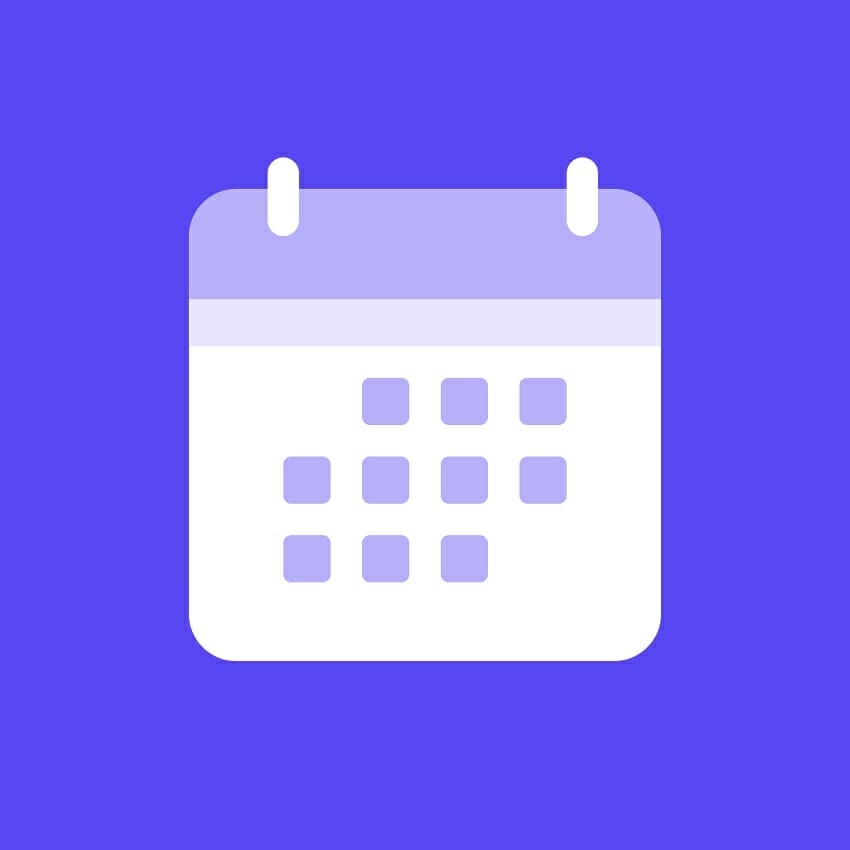 Business owners can now easily manage their bookings and schedule with Wix Bookings, a comprehensive app that enables quick setup and 24/7 availability. Offering partial and full payment options through PayPal and Stripe, as well as the ability to book groups and classes, Wix Bookings is the perfect tool for streamlining your business's scheduling needs.
The system provides a convenient solution for managing appointment reminders and sending automatic email notifications to customers. Additionally, users can take advantage of staff calendars which allow customers to book appointments with their preferred team members, all seamlessly integrated with Google Calendar.
Wix Bookings simplifies managing customer data by providing an automated email notification with each new booking received. Additionally, users can take advantage of the convenient option to store and edit client data, such as birthdays, appointment history, and notes.
Importify is a comprehensive service enabling users to initiate and manage drop shipping operations successfully. The platform allows users to connect with multiple suppliers worldwide and add their products to their respective online stores for sale. Importify also features out-of-the-box support for all major CMS (Content Management System) platforms, including Shopify, Wix, Woocommerce, and many more.
Editorify is an invaluable app for any business using the Shopify platform to manage their online store. It allows users to add images, reviews, and videos to their store, making it easier to showcase products and create a more personalized shopping experience. The Chrome extension provides easy access to the Editorify app, so users can quickly make changes and update their store. It is one of the must-have apps for any Wix business in 2023.
The Chrome Extension has been designed to work in tandem with a web application, providing users with a range of features, such as the ability to import reviews, images, and videos from multiple wholesalers directly to their Shopify stores. Additionally, users can customize the review design by altering colors, fonts, sizes, and positions.
Popify Sales Pop Ups app enables retailers to engage with customers more effectively by sending timely messages, showcasing suggested products and special offers, and displaying recent customer purchases. This app allows businesses to build trust with their customers and increase conversions. Popify Sales Pop-Ups come equipped with everything you need to get your pop-up game on point. With a variety of templates for every holiday or event, customization options to make your pop-up pop, and the ability to choose which pages and when to display your pop-up, your sales are sure to soar. The app's intelligent pop-up purchases counter also helps create Fear Of Missing Out (FOMO).
Selling customizable products has always been challenging with Printify. This app allows you to create a catalog of personalized products from over 150 locations. With the ability to synchronize your record and create descriptions for your products, you can start selling on-demand without hassle. Printify is a great way to expand your customization capabilities and maximize your store's potential. 
In conclusion
Having the right Wix online store apps in place for 2023 is essential for any business looking to stay competitive. Whether you need to manage customer data, automate appointment reminders, or create personalized products, there is an app for every purpose.
With the help of the above apps, you can ensure that your business runs smoothly and efficiently. Investing in the right apps can help you get the most out of your Wix store and maximize your store's potential.