Dropshipping is one of the most popular business models these days, and it's easy to see why. You don't have to invest any money upfront because you're not buying anything from a supplier but instead are selling products that people purchase directly from your website.
And if they want something else, just upload a new picture with some minor changes to the product description. It's a straightforward process that allows anyone to start their store!
But there are still some things you need to know before starting on this path, so read on how you can value and sell your dropshipping store to make sure everything goes smoothly.
The Dropshipping Business Model
It's no secret that starting a dropshipping online store is getting more and more difficult these days. There are tons of other stores just like yours ready to take your customers, so you must contact the most out of every sale. This means offering personalized services like lightning-fast shipping times and hassle-free returns. So how can you do this?
Offering personalized services is critical in your dropshipping business.
Well, one of the simplest ways to provide better customer service is through investing in a chatbot. This virtual assistant will answer most asked questions and even help with order fulfilment so that customers don't have to wait too long to receive their products.
However, the thing with chatbots is that they're a bit more expensive than the other options on the market. People usually go for CRMs and email services to manage their online store, but both have a monthly fee attached. To get around it, you'll want to check out live chat software like Tidio.
Should You Sell Your Dropshipping Store?
The first question you need to ask yourself is whether it's time to sell your dropshipping store. Sometimes you might just want to take some time off and let someone else deal with growing the business.
If that's the case, then you'll need to start planning how exactly you're going to do so. Selling an eCommerce shop isn't as straightforward as selling a car – there are some hoops you'll need to jump through before customers are interested in buying it.
How to Prepare Your Online Business for Selling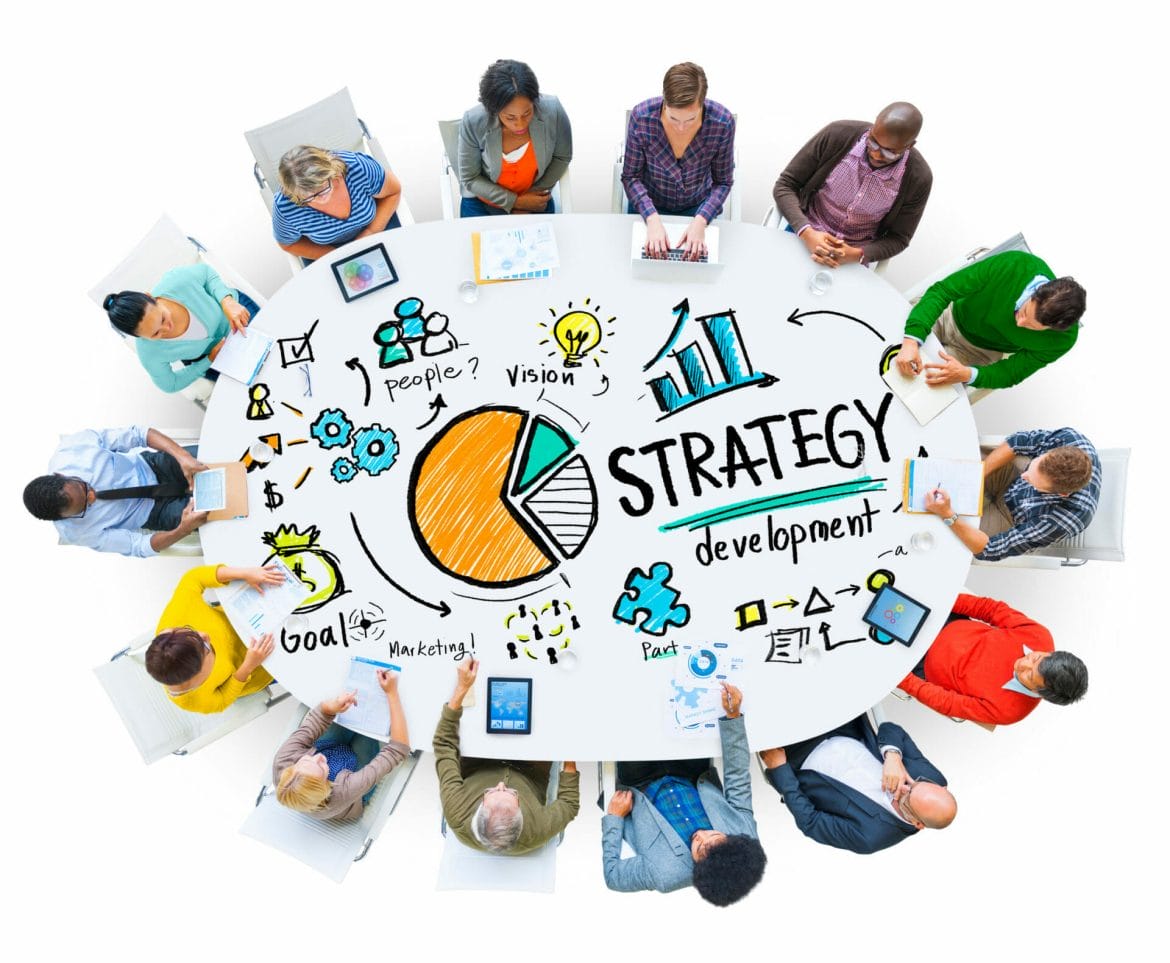 To make sure that your store sells, you'll want to take the time and invest in making it look better than ever. So let's see some key points you should focus on.
Make it attractive
You know better than anyone else what's selling well in your store, so take the time to upload items according to the latest trends. This is the quickest way to increase your revenue, so you'll need to be on point.
And besides uploading more products, you should also make sure that everything is up-to-date. For example, make sure that the description of every product contains both accurate information and quality pictures. You can even offer a service where customers can request alterations and see the product as it would look like.
Make it safe
There are tons of other online stores out there, so you'll need to make sure that yours looks as trustworthy as possible if you want anyone to buy it. This means getting an SSL certificate for your website and having PCI compliance on all payment gateways. If you're unsure, you can always check out these guidelines to see how secure your online store is.
Make it convenient
Not many people are willing to go through hoops when they require something, so find ways to make it more accessible for them. You could start by dropping the prices if they keep adding items in their cart or offer free shipping. Remember that you're not in this to make money, but it's a nice perk if you can get it!
Make it responsive
Many people prefer to shop on their mobile devices nowadays, so if you want your store to sell, you'll need to make sure that it's optimized for every possible device. This will ensure that customers are getting the best shopping experience possible, which will help conversions.
Make it profitable
Another thing you'll want to do if you're preparing your online store for sale is to lower the expenses. This might not be possible in some instances, but streamlining costs is a great way to maximize profits and make your dropshipping business more appealing.
Make it popular
Having a blog on your site is a great way to make people more interested in buying from you. It will also show that you're knowledgeable and experienced, which is a definite plus if you want to sell your dropshipping store fast.
Once your online business has improved its appearance, safety, convenience, and profitability – it's time to sell it. There are a few different ways you can go about this, but the first is listing it on Flippa.
List it on Flippa
Flippa.com is the most popular website when it comes to buying and selling an eCommerce store, so you'll want to check it out if you're planning to sell your dropshipping store. First, however, remember that this isn't a place where people will come running at the mere mention of your business.
The Benefits of Selling Your Dropshipping Store
Now that you know how to prepare your online business for sale, it's time to go over some main benefits you can expect from doing so.
You'll gain a lot of money
The first thing you should know about selling your dropshipping business is that it can be very profitable. Depending on the value of your store, some people have been known to sell their sites for as high as $10,000,000! This means that you could quickly go from working a 9-5 job to becoming a millionaire overnight. Of course, it's not as easy as that – but you have to admit the potential is there!
You'll gain valuable experience
Even if you don't manage to sell your dropshipping store for a lot of money, that shouldn't stop you from going through the whole process. Even if it doesn't lead to a full-time job, it's a fantastic learning experience. You'll be able to get out of your comfort zone and try things you wouldn't normally do by running your own business. And who knows, perhaps this will help improve your chances in the following store!
Your schedule will become more flexible
If you've ever wanted to pick up and move somewhere else, you probably know how hard it can be to find a job. This is one of the main reasons people start their businesses – nobody will stop them from traveling as much as they want to! You could become an entrepreneur even if you're broke or unemployed, so don't let anyone tell you it's not possible.
You'll gain independence
It might be hard to believe, but there are people out there who prefer working for themselves. These people thrive on freedom and having the ability to do whatever they want, whenever they want – which is why starting their own business is one of the best things they can do in life.
You'll gain time for yourself
You could do so many things when you can dictate your schedule, but one of the best things is having plenty of free time at your disposal. Unfortunately, not everyone has an easygoing lifestyle when they're entrepreneurs, which is why it's so important to learn how to balance your time and be more productive. By doing this, you'll be able to advance in whatever you do without needing a day job!
One of the best things that happen when you sell your business is that you gain terrific connections. These people will come in handy if you wish to open another store, or perhaps apply for a job somewhere else too! If anything, it's great to have once-business contacts turn into lifelong friends.
You'll improve your negotiation skills
Another great thing about selling your dropshipping store is that you get to try out different negotiation techniques. This is something that will benefit you in the future, whether you're trying to sell your new business or perhaps become a better negotiator at work. It's all about learning what works for you and expanding on that knowledge base.
You'll learn what it means to be an entrepreneur
As you probably know, there are some pretty significant differences between an employee and an employer. But, even if you're not financially independent yet, starting your own business shows that you have what it takes to become one of the best entrepreneurs out there! This is why so many people choose to create their own companies, and it's probably what drew you to this article in the first place.
It will give you an edge over other job applicants
Even if you're thinking about applying for a new job, chances are your future employer will look at your previous entrepreneurial ventures. After all, not everyone has the guts to start their own business! So why not take advantage of that? You'll be showing your future employer that you have what it takes to lead a team, even if it means taking some risks along the way.
It will make you a better thinker
Last but certainly not least, starting a dropshipping store will teach you how to think outside the box. Not everyone knows how to create a business from scratch, especially when they have no prior experience! Therefore, you must learn how to be creative and see things differently to succeed in this field.
How Much Money Can You Make?
If you're still considering the idea of selling your dropshipping business, there are a few things you should know about its potential. First and foremost, it takes work to build up your store and create a brand that people recognize. This is why it's essential to learn everything you can about this field, even if you already have a degree. Plus, there are plenty of benchmarks you can follow along the way!
To get a better idea of how much money you can make from selling your dropshipping store, it's essential to know the average market value. For instance, most online stores sell for anywhere from $25,000 – $250,000 if they're well-established and have proven their success in this field.
However, it's important to note that this might be different from one industry to the next. For instance, an eCommerce store in a competitive market like fashion could sell for higher than stores specializing in other niches, such as arts and crafts.
How to Value Your Store
The best way to determine the value of your store is by looking at its earnings. After all, this means you'll be able to get a decent idea of how much money it's making on an annual basis! However, many people mistake valuing their stores based on how much they paid for them. This is a huge mistake because you could end up paying less than market value if you don't do your research. So, instead of looking at the price you originally paid for the store, look at its revenue instead.
Last Thoughts
It may seem like a daunting task to value and sell your dropshipping store, but with the right preparation and consideration, you can make this process as easy on yourself as possible. We hope these tips will help you prepare for selling your online business!