Top 10 must-have Wix apps for your e-commerce store
Many people think that Wix is only for creating websites. But, did you know that there are also hundreds of Wix apps out there to help you increase sales and grow your eCommerce online business,
Wix apps will create new features that are not available on the basic version of their site. Picking the right set can significantly improve your website and streamline its functionality.
With so many different options, it can be hard to find the ones that will actually help you make more money. That's why we compiled a list of 10 must-have Wix apps for your eCommerce store!
1. Wix stores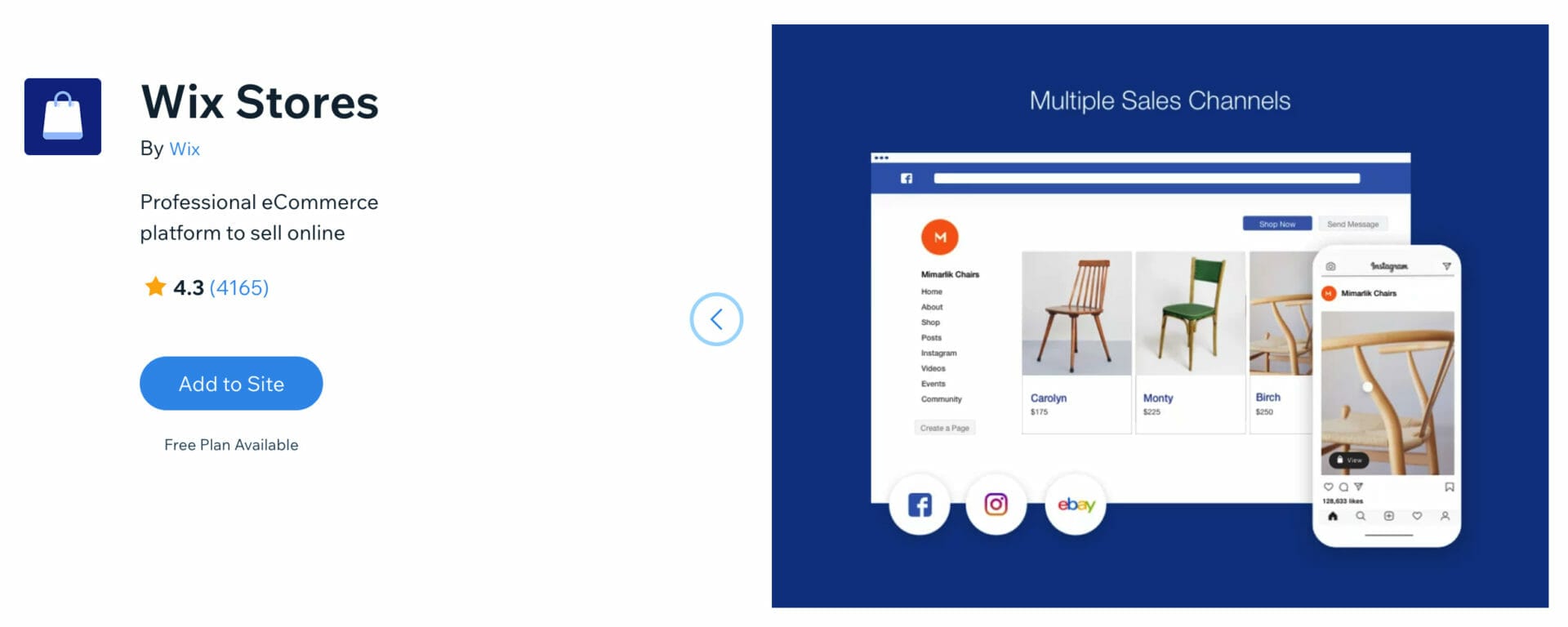 Wix Store is a free app that allows you to create a professional eCommerce site that's perfect for growing your online business. The customizable templates can display your products beautifully, you can accept secured checkout and sell on multiple channels, and add dropshipping items with ease. https://www.wix.com/app-market/wix-stores
Key features
Create a professional website with layered templates, a shopping cart, and more
Manage every aspect of your store—from inventory to finances, and shipping—with a single app.
Sell your products on various channels such as Facebook and Instagram and more.
Using our secure website, you can make online payments for your products and subscriptions.
Pricing
Wix stores app is Free to use.
2. Popify
Popup notifications are a fast and efficient way to communicate with your audience; they can help you send real-time updates and reminders that get your audience to regularly engage with your brand.
Popify provides timely messages and product suggestions to maximize your customer satisfaction.
Get more sales using Popify's Abandoned Cart Recovery feature: Send your subscribers an automatic sequence of push notifications that brings them back to their cart.
Key features
Increase your store revenue by showing recent customer purchases 
Use our ready-to-use popups templates to create the perfect event
You can also create a unique pop-up design, with the ability to control what pages are displayed and when.  
Abandoned Cart Protector – Retrieve lost sales with abandoned cart recovery notifications
Pricing
This app offers a Free plan with some limitations, if you want to upgrade the starter plan costs ($9.95/m) and then you can upgrade based on the amount of traffic you are getting.
3. Importify
Importify is a dropshipping app that lets you sell products online, find them from a variety of wholesalers like Aliexpress, Amazon, Alibaba, and more, and import products to your Wix online store in just a few clicks. Importify provides an efficient solution for dropshippers to automate their daily tasks.
Key features
Add Products from Aliexpress, Amazon, Alibaba, Etsy, Banggood, Dhgate, Walmart, Taobao, 1688, Lazada, Shopee, Cjdropshipping, Chinabrands, and more.   
Product Customization – You can change the title, description, images, and pricing of imported products.   
Semi-automatic order fulfillment -This app automatically fills in the customer address on the checkout page. It works with Aliexpress, Amazon, and Dhgate.   
Easy suppliers change – If you want to replace your product vendor, you can do it with a click. This will connect the new supplier to your store and make it easy for you.
Pricing
Importify offers a 7-day free trial, after that you can pick one of the paid plans which starts at $14.95/month.
4. Weglot Translate
Weglot is the most popular translation program. It helps you translate your website into 100+ languages. They are trusted by 50,000+ people all over the world. With Weglot, you can automate the first part of your translation. And if you need to translate something more difficult, you can hire a professional translator to help.
Key Features
Create more sales potential and bring in new customers by translating your website into multiple languages
Easily manage your translations – combine automatic and manual translation for high-quality content.
Send collaboration invitations or order professional translation services
Get found around the world – The Weglot platform follows Google's best practices for multilingual SEO. Your website is optimized and indexed in all your translated languages.
Fully compatible with all themes and apps – Weglot translates all your website content automatically. You can focus on the development of your site while they take care of translation and localization for you.
Pricing
This app offers a Free plan of up to 2000 words, after that, you can subscribe to the starter plan which costs $9.90/month
5. Editorify
Online reviews are important because they provide consumers with the information they need to make purchasing decisions, and increase sales. Editorify is an app that helps eCommerce stores collect and import authentic reviews from a variety of wholesalers into your store to increase customer trust, engagement, build social proof, and generate more sales.
Key Features
Import Product Rating Reviews – Import Reviews & star rating from Aliexpress, Alibaba, Etsy, Dhgate, Taobao, 1688, Wish, Banggood, Gearbest, Walmart, Overstock, Sears, Chinabrands, Lightinthebox, Costco & Sammydress.   
Import Photo Reviews/feedbacks – When people are buying something online, they want to know that the seller is trustworthy. Photos of the product make it seem like they can trust you.
Import Videos – Import Aliexpress, Amazon, Alibaba, Dhgate, and Youtube videos into your product page to build social proof and awareness of the product.
Pricing
Editorify offers a Free plan with some limitations, with the gold plan ($14.95/m) you can import unlimited reviews and use all features.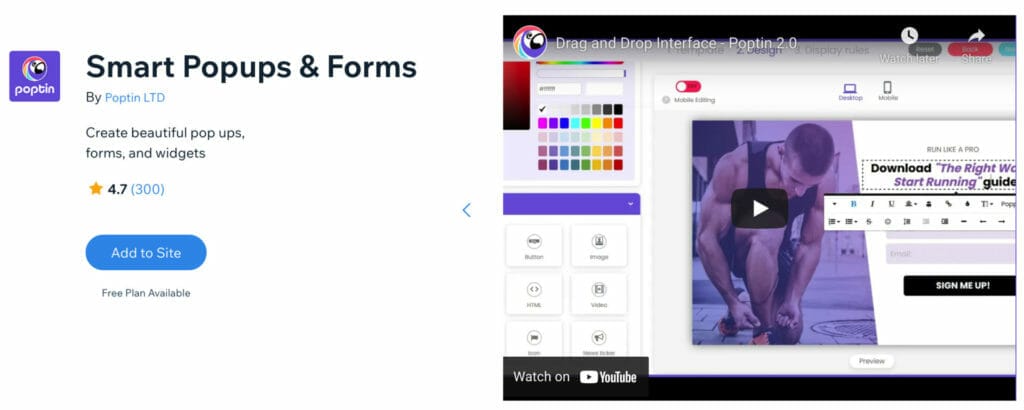 Poptin is a lead capture app that helps you increase sales, subscribers, and leads from website visitors using its attractive pop-ups. with Poptin you can create amazing popups and forms. Use triggers like the exit-intent popup and advanced targeting to convert more visitors into leads, email subscribers, and sales.
Key Features
Increase visitors' engagement   
Capture more leads, sales, and email subscribers   
Reduce shopping cart abandonment   
Integrate with your CRM and email marketing platform
Pricing
The app is free for your first 1,000 visits in any given month. You can upgrade to a paid plan (start from $15.2/month).
7. Visitor Analytics
Visitor Analytics is an All-in-One app, which offers Website Stats and User Behavior analytics. It also comes with powerful features like polls and surveys that are perfect for visitors in order to get feedback on your site. Everything that is on this website is innovative and user-friendly without any cookies.
Key features
Lets you track the people who visit your website through recordings of their visits, heatmaps to show where they're looking, and conversion funnels that tell you what pages most often lead them to a page in your store.
Includes visitor feedback analysis, with surveys and polls for marketing your store.
The tracking does not use cookies that are on your computer. It is not intrusive and it complies with the GDPR rules.
You can use this app in 20 languages.
Pricing
The app is free for your first 100,000 visits in any given month. You can upgrade to a paid plan (start from $6/month) at that point if you want access to more recordings or full access inside the dashboard cards.
There's a popular misconception that being successful at email marketing means you spend a lot of money, spend a lot of time or both. Omnisend easily busts that myth with its intuitive, powerful email & SMS marketing features. With its user-friendly interface and advanced automation features, Omnisend makes it easy for e-commerce businesses to send targeted and personalized messages to their customers — from popups all the way to retention automated workflows.
Key features
Omnisend provides a wide range of features that help e-commerce businesses maximize their customer engagement and revenue. Some of the key features include:
Automated workflows: With Omnisend, you can create automated workflows that send personalized messages to your customers based on their behavior and preferences. Whether you want to welcome new subscribers, remind customers of abandoned carts, or upsell existing customers, Omnisend has you covered.
Segmentation: With Omnisend's powerful segmentation features, you can group your customers based on their demographics, behavior, purchase history, and more. This allows you to send targeted messages that are more likely to resonate with your customers.
Email and SMS campaigns: Omnisend lets you create and send both email and SMS campaigns, so you can reach your customers wherever they are.
Integrations: Omnisend integrates with a wide range of e-commerce platforms, including Shopify, WooCommerce, Magento, and BigCommerce, making it easy to sync your customer data and automate your marketing campaigns.
Pricing
Omnisend offers a free plan that includes all features, plus 24/7 live chat & email support. For e-commerce stores with bigger contact lists, Omnisend's paid plans start at $16 per month.