If you're looking to start your own business, it may seem like the only thing you need is a business idea.
But before putting any money into your company, there are many things that you should consider.
In this article, I'm going to be covering some of the most important things you should consider before spending your hard-earned money on a business idea.
Why Start a Business?
The first question to ask yourself is why you want to start a business.
What will be your motivation? What do you hope to achieve? Your reason for starting a business will impact the type of business you choose and affect whether you are committed enough to carry through with it.
Having a good reason for starting a business is vital.
You need enough motivation to survive the tough times, in which you may not make any money or even lose it.
Once you have identified your motivation, the next step is to find an idea with potential.
How to find a Business Idea?
There are many ways to find a business idea. A popular way is to Google phrases such as 'top new business ideas.'
You may find some businesses that pique your interest; however, you should be cautious when using this method since it can be difficult to filter through all the results.
A better way would be to look at your personal skills and interests.
What do you like to do? What problems do you see in your daily life, or have your friends and family mentioned?
It is often easier to start a business that revolves around something that we are already interested in. This reduces the amount of research required to start the company since we will be passionate about the product or service.
You may then want to consider what other people are interested in and how you can provide a service for them.
This can be done by finding an underserved market – where there is a gap in the market for your business idea. 
How would you differentiate yourself from your competitors?
Businesses often begin with the best of intentions, but it is easy for a company to fail.
There are many reasons why a business may struggle, such as poor marketing, expensive overheads, or products that no one wants to buy.
Whatever the reason, you should be aware that starting any business will come with its challenges. You must have a strong and flexible business plan, which can be changed as you go along if necessary.
For many people, the biggest challenge can be knowing how to start a business. Starting any new venture requires capital investment – time, money, or both.
Before putting your own money into your company, it is essential to do your homework. This means researching the market, finding customers and suppliers, as well as understanding your competition.
Doing this type of research takes time, but it is important to avoid costly mistakes later on down the line.
Conducting thorough research also helps you to identify growth opportunities and can help you to identify new revenue streams.
How to know if you will succeed as a business owner?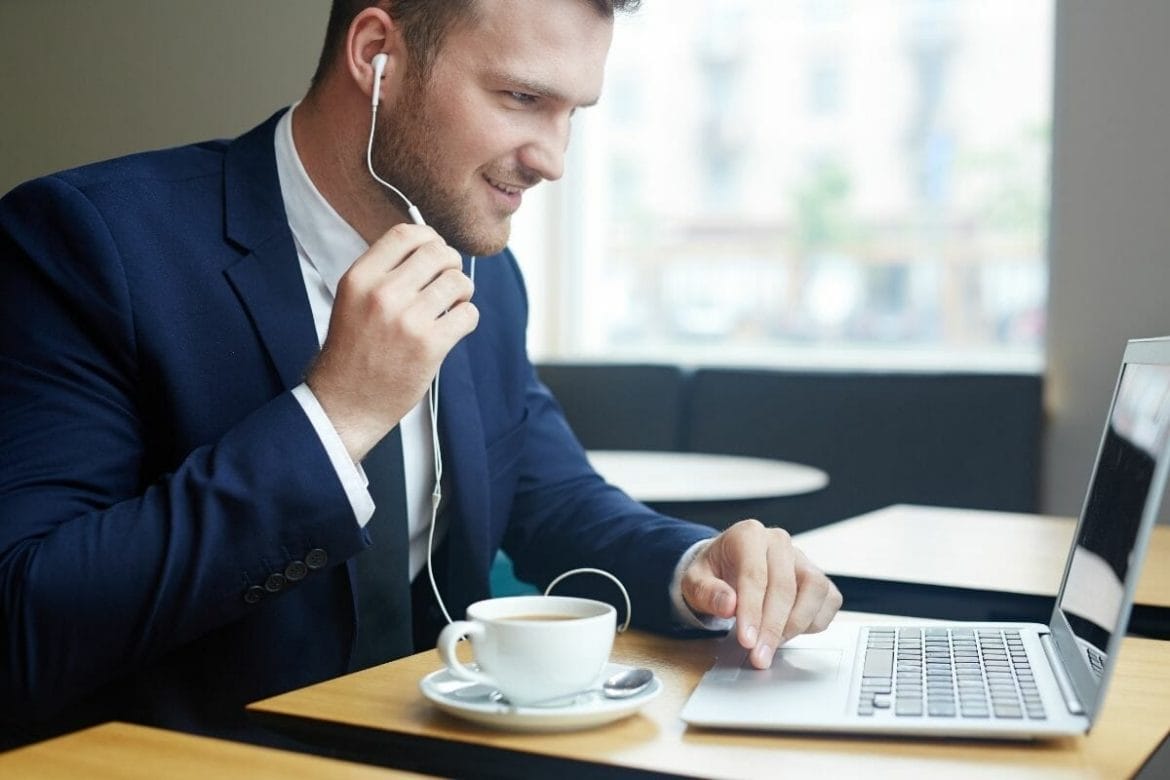 There is no guarantee that your business will succeed. However, it is important to be aware that many new businesses fail, and some risks are involved in starting any company.
Despite this, there are many things that you can do to increase your chances of success.
The best way to achieve this is by finding a market gap and creating a solution for the problem.
Another great thing that you can do is make sure that you don't have any industry experts competing directly against you. This means making sure that you are not entering a market where anyone else is selling the same products or services.
It may be possible to find competition in related fields, but it is important to note that this will still be a huge advantage for your business.
If there is no direct competition in your market, then you will have the advantage of being seen as an expert.
This means that customers are more likely to turn to your company for advice.
Some Tips to Know Before Spending Money on Your Business
Now that you have your business idea, it is time to discuss some tips before investing the first money!
Keep in mind that you should never invest any money into a business before doing your research, and you should always try to negotiate any deals before you settle on one.
Working this way will help you secure a good deal and reduce the amount of risk that your business is exposed to if it fails.
1. Business Plan.
Aside from the reasons mentioned above, having a business plan in place will also help you stay organized and keep track of your company's goals.
This way, you can see if your aims are being met, and make necessary changes along the line, as required.  
It is recommended that a business comes up with a 3 to 5-year business plan to remain flexible along the way.
2. Market research.
As mentioned in the article above, market research is key to knowing your customers' needs.
Having a successful business idea will not be enough if you don't know where it fits your target market.
You should do some research to see whether your idea would appeal to the customers that you are trying to target.
3. Prepare for your funding.
Now that you have a business idea and have done your market research, it is time to get some money together.
Before investing any money on your business, make sure that you are clear about how much money will be required to run your business. 
You should also think about which type of funding will be most appropriate for your company.
There are several options for funding, and you should research all of them before choosing one.
You must think about which type of funding will best suit your business and make sure that the option can also bring value to your company in the future.
4.The right people.
As you will be the business owner, it is important to consider getting a team together.
You may want to take on an employee who can help with your business, but make sure that they have the relevant qualifications or experience for the job.
It also helps to get someone with the same vision as yours and who is hardworking and driven.
It is also important to note that the right team will help you reach your goals faster and motivate your business.
5. Keep accurate accounting records from day one.
Keeping track of your company's income and expenses should be something that you do daily when starting a business.
This way, you will be able to know your company's strong points and where changes need to be made.
You should also think about getting a finance or accounting qualification so that you can properly manage the books of your business.
in addition, it is recommended to connect online accounting, this would help you to save time and work on truly important tasks!
This will ensure that your company is run as efficiently as possible, and it also helps you keep track of your company's goals.
6. Setting up a company structure and Limited Liability Company (LLC).
This is an essential part of starting any business, as the first thing you need to do is set up a legal entity for your business.
This will give your new business some form of legal protection if something goes wrong, as the business will not be exposed to danger.
This also helps you to protect your personal assets if anything goes wrong.
Setting up a company structure is one of the main reasons for setting up a Limited Liability Company (LLC).
The LLC's advantage over other types of businesses is that it gives owners limited liability protection, which means that you will be shielded from your company's creditors or debtors.
The LLC is a flexible option and provides the benefits of many other business structures without imposing restrictions on its owners.
7. Build an Audience.
Before funding your business and spending money on it, you should think about building an audience.
Having an audience to reach out to is what helps companies grow and become successful. 
Building up the customer base will be your first step towards marketing products or services, creating a brand, and even selling the company when the time comes!  
It is important that you think about who you target and that your target market is based on need. 
Once you have successfully built up an audience, it will be much easier for you to sell to them and make money in your business.
8. Start Writing Content
At the start, it might seem like a daunting task to create content for your business.
But if you want to build up an audience and get them onto your mailing list, writing blog posts or creating videos is one of the best ways you can do so.
You should make sure that your content speaks to your target audience and educate them or help solve their problems. This will make it easier for you to reach your audience, which every business needs to have to succeed!
9. Popular Platforms 
It is important that before investing any money on gaining new customers, you should think about how many people are already using certain social media platforms and apps.
If you are thinking about investing money on social media marketing, you must consider where your target audience can be found. 
You should also check to see if certain platforms suit your business idea and the products or services you might have to offer.  
As well as this, make sure that you analyze how many of your customers are already using these social media platforms.
10. Find Free Tools
Before you spend money on anything, you must consider using any free tools available to you.
There are several free tools online and apps that can help your business in many different ways.
Many companies offer services for free or at low costs to entice customers into using their platform.
It is up to you to decide which tools can help your business the most, and it might be worth considering paying for certain services if they are only just slightly more expensive than other free options.
11. Build a Website
Building a website is one of the best things you can do for your new company.
Even though there are many ways to reach your target audience online, you must build a website for your new business.
This will create a professional image and allow customers to find out more information about your company.
Your website should also contain all relevant contact details if someone wants to get in touch with you. Thus, allowing potential customers to see examples of your work.
How do Small Businesses get Customers?
Many small businesses have problems gaining customers. It is unfortunate that once a company starts to grow, it becomes harder and harder for them to gain new customers. 
Small businesses struggle because they don't have the money or resources of larger companies, so it can be even more difficult for them to find ways to market themselves and increase their clientele. 
But it doesn't have to stay this way – there are plenty of ways to market your company and attract new customers for free. The best thing you can do is think about your target audience before spending cash on getting new customers. 
This will help you figure out where to find new clients and give them a reason to visit your website or place of business. It is also important to make sure that you build a website for your company containing all relevant contact information.
Next, start writing content such as blog posts or articles on topics related to your industry. This will allow people interested in what you have to offer to learn more about it and hopefully visit your website.
All these methods are free, and they can be just as effective as spending money on getting new clients.
Even though it might take a little longer, the free methods are definitely worth using because you don't have to spend any money. 
And if you do this right, then without even realizing it, your company could reach the success that you've always dreamed about.
Last Thoughts
Starting a business is hard. You have to be prepared for the trials and tribulations that will inevitably come your way, but you can get started on the right foot by following some of these simple tips before spending cash on your new venture.
After all, it's better to spend time doing research instead of throwing good money after bad ideas!
We hope you enjoyed this article. If you did, please LIKE it and SHARE it so that others have a better chance of finding it – thanks!