When you're running an online store, it can be challenging to know who your customers are. You don't get the face-to-face interactions that brick-and-mortar stores have.
More importantly, you don't know what they think about your products or how satisfied they are with their purchases. With reviews, however, this information is readily available to you!
Read on for our guide on how to collect customer reviews on an online store so that you can better serve your customers and improve business in general.
Why Are Customer Reviews Important?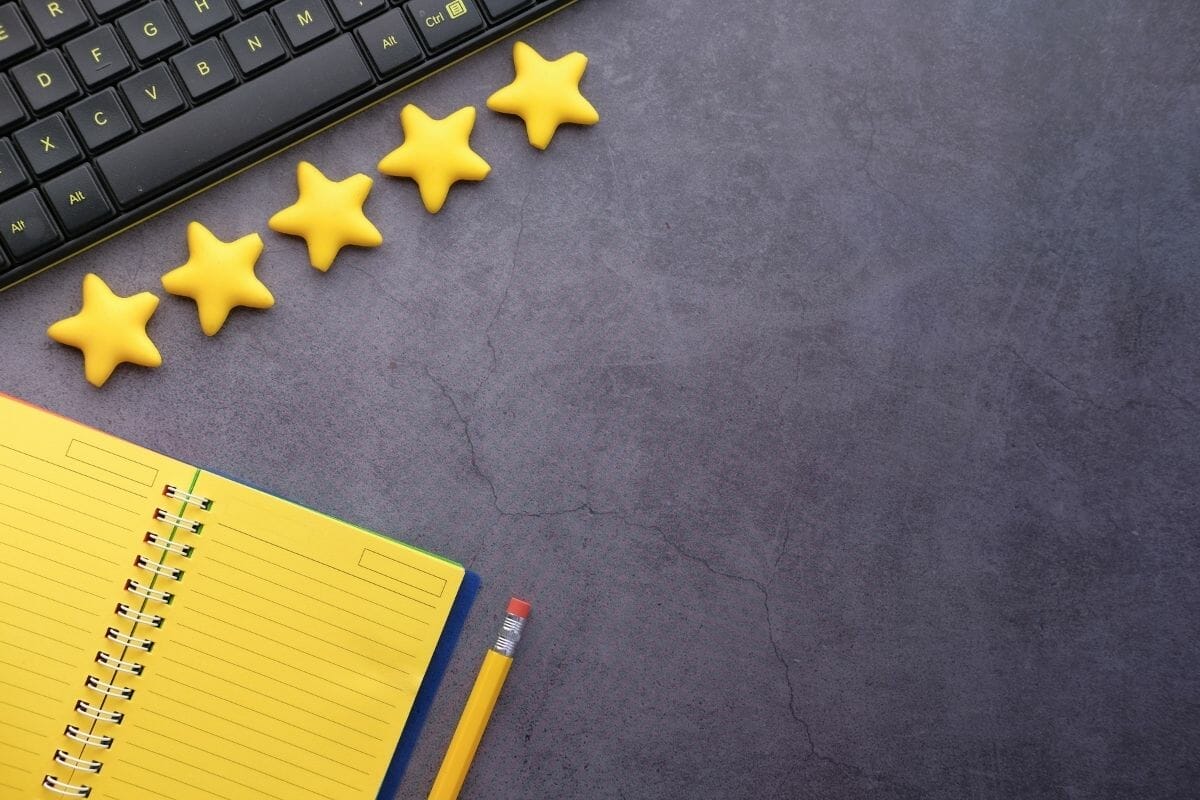 Customer reviews are vital because they provide you with feedback that is otherwise unavailable to you.
Perhaps the customer received their item late, or maybe it broke just a few days after arriving. By reading what other customers say about your products and services, you can avoid these mistakes in future orders.
The information found in online reviews is beneficial for eCommerce stores. On average, customers are more satisfied with their purchases when they buy from an online retailer than when buying at a brick-and-mortar shop.
However, there are still plenty of negative comments to be found online. By reading what your customers have to say about your business, you'll be able to improve the experience you provide them. And as a result, those customers are more likely to be repeat customers and leave positive reviews next time around.
How to Collect Customer Reviews for Your Online Store
Now that you know why customer reviews are essential, it's time to figure out how to collect them. But, first, let's see how you can find out what your customers think of your products.
Using Automated Email Campaigns
Perhaps the easiest way to get in touch with your customers is through an automated campaign. This typically involves sending an email to every customer who just bought something from your store.
These emails can contain a question such as "Would you recommend us to your friends?" or "Do you have any questions about the items you received?".
No matter what feedback they provide, it will be precious and should be considered before your next product launch.
Using a Review Request Button On Your Website
Review request buttons prompt website visitors to leave a review for a product they just bought in your store. These aren't as useful as automated emails, however. Because the customer hasn't yet received their product, all that's going through their minds is how much they trust you and hope it arrives as expected.
The customer will likely say positive things, but this will have little bearing on how they feel about the product itself. All you are getting is a confirmation that they'll be returning to buy again in the future.
These days, websites are slowly phasing out popups because they annoy visitors and don't add value. Instead, reviews should be communicated unobtrusively yet still encourage feedback.
A popup should be used to direct your visitors into leaving a review, but it shouldn't come off as overly pushy and turn them away instead.
Using Email Newsletters
While the other techniques mentioned within this article tend to be more personalized (i.e., specific to specific customers), email newsletters are a great way to reach out and collect reviews from all of your current customers.
The trick with sending an email newsletter is to directly ask your subscribers how frequently they buy from your store, how much they buy, and whether they're happy with their purchases.
You'll get a better picture of what your past customers think by using this method.
Getting Reviews from Social Media
ECommerce sites have been pushing hard to acquire more exposure on social media channels such as Facebook, Pinterest, and Twitter in the last few years.
If you want to turn this exposure into actionable data, try encouraging your customers to leave reviews on these sites.
You can do so by linking to your store's review page on these channels or creating a special landing page where people are redirected afterward.
Obtaining Reviews Through Your Partners
You probably have business partners that are supplying products for your online store. These are connections you should be taking advantage of to help spread the word about how good your company is.
A great way to do this is by asking them to place a link on their website leading back to your reviews page or even linking it from social media profiles if applicable.
Additionally, you can get in touch with influencers and bloggers to see whether they'd be interested in creating a review for your store. If so, all you have to do is provide them with a product sample and instructions on how to leave a review.
Popular Customer Reviews apps
If your business is hosted on platforms like Shopify, Wix, or Woocommerce, we recommended using one of the following apps below:
With Editorify, it's easy to collect reviews from your customers and even import authentic reviews from Aliexpress, Amazon, Etsy, Dhgate and many more into your store. Supported Shopify, Wix, and Woocommerce.
Loox is a product review software that has been created exclusively for Shopify merchants. It helps them collect reviews with photos from customers which in turn allows them to create online stores that shoppers can rely on.
Ali Reviews is a Shopify app that helps you create social proof for your store. Import reviews from AliExpress, create beautiful galleries & generate trust with customers & potential buyers
Opinew is a Shopify reviews app, to gather reviews from AliExpress, eBay, and Amazon to incorporate them into your Shopify store. The reviews can be collected via e-mails and SMS automation on autopilot.
The app utilizes artificial intelligence to optimize the reviews and automatically showcase the highest-converting reviews to ensure that shoppers get a positive impression of a product, which leads to higher conversion rates.
Being too pushy
This means adding "review this store" banners everywhere or placing links within newsletters that are difficult to miss. Customers will likely feel bugged by this, eventually become annoyed, and stop buying from your store altogether.
Not understanding how valuable customer feedback is
Feedback on an online store is precious for providing insight into what the people think of the products being offered. Without this, you'll have no idea whether your store is doing things right or needs to be fixed.
Asking too soon
It would be best if you gave customers some time before asking them for feedback. After all, if you start bugging everyone after they've only made their first purchase, there's a good chance they'll get annoyed and tell you exactly that on their reviews.
Ignoring negative reviews
Negative reviews are vital because they show you what customers don't like and can help you improve your store. It's always better to address these issues as soon as possible to feel happy with their purchase again.
Not interacting with reviews
While you should avoid spamming customers to leave feedback, you must take the time to read what they have to say. This will allow you to stay up-to-date on any existing problems and address them accordingly.
Not encouraging other people to write reviews
Favorable third-party reviews are a technique that can help you out. After all, a second person leaving a good review for your store will have an even more significant impact on future customers than you would.
The importance of social media in collecting feedback
Social media has been a crucial source of information for generations. Additionally, it's allowed the world to become a lot more connected and continues to do so.
When you have a company that deals with providing physical items to customers, social media will be one of your best resources. It can help you determine how well your company is doing, whether the people are satisfied with their purchase, and what you should do to improve.
Social media can be used in two different ways for collecting customer feedback:
Encouraging reviews through social media posts
You can ask customers to leave a review on various social media sites by placing posts directly on your profile. On Facebook, for example, this can be done by using the "@" symbol within the status update, which will make it appear directly in their newsfeeds.
Sharing reviews with your audience
This can be done by sharing customer reviews directly on social media. By doing this, whenever you receive something positive, it will encourage other people to follow suit and help spread the word about your company.
Social media ads are also a great way of collecting feedback through third-party sources. After all, if someone else is posting a review of your store, it's going to carry more weight than one you wrote yourself.
Paying attention to reviews is vital for any online business. Without this information and customer feedback, there's no way to know what people think about your products and whether they're focusing on the right things.
To create an effective feedback process, you need to consider what you want your customers to tell you, how exactly they can do this, and whether their reviews are essential. You're already missing out if you're not using social media for collecting customer feedback – so why wait any longer?
FAQs
How do I collect online reviews?
You can request reviews on your store's main page, but it's essential to be patient if you want the best results. Ensure that you're giving customers enough time to enjoy their purchase before asking them for feedback, and don't start by spamming them!
How can I get customer feedback online?
There are many ways to collect feedback about your store, including sending out email requests and asking for reviews on social media. Favorable third-party reviews are also an excellent way to do this if you want the most significant impact possible.
Do I need to ask for customer feedback?
It's always better to increase engagement with your customers. By asking for feedback, you'll encourage them to tell you more about their experiences with your store. This will allow you to improve the lacking and create a better experience overall for future buyers.
Do I need to pay attention to reviews?
Reviews are essential for any business simply because they're coming from your customers. This is why they will be more insightful than any content you write about the store yourself, allowing you to see what's been done correctly and what needs improvement.
What should I do if I don't have a lot of reviews?
While having a few reviews won't be as effective as a store with a more significant amount, it's still better than having zero reviews at all. So invest more time into your social media marketing to gain more feedback from social media users!
What should I do if I only have bad reviews?
While you might feel disheartened by negative reviews at first, there will be some people who are never happy. So instead of focusing on the bad, try to find out why people are unhappy with your store and how you can fix these issues in the future.
How do I make it easier for people to leave reviews?
Most products have a section where you can write a review right away, but if there's not an easy way to do this, you can always link your buyers to a third-party review system. This will make it easier for them to give feedback and encourage more people to leave responses about how they feel about the store.
Last Thoughts
Customer reviews are one of the most important elements in your online store. You should always make it a point to collect feedback from customers, both good and bad.
Don't forget that social media is an excellent tool for collecting feedback as well! We hope this article was helpful to you. Thanks for reading!