One of the easiest ways to scale your Wix online store is by using TikTok. TikTok is a mobile app that lets you post 15-second videos to their platform.
You can use it as an alternative social media site or for marketing purposes. I will show you how easy it is to set up your account, build followers, and start posting content on TikTok!
This blog post will teach you how TikTok works and why it's so great for scaling businesses. It also includes step-by-step instructions on how to get started with this excellent social media app!
What Is TikTok?
TikTok is a mobile app where you can create and share short videos. These videos don't have to be musical; they can also be making videos or anything else you feel like. It's a great way to share content with followers in short snippets!
TikTok is still a relatively new app created in the last few years, but that doesn't mean it can't be used to market your business. It has quickly become one of the most popular apps globally (especially among young people).
For this reason, it's a great way to get started with social media marketing!
Why Use TikTok?
One of the reasons that TikTok is so successful is because it doesn't take itself too seriously. Most social media sites are all about being professional and not making mistakes. Fortunately, TikTok is an exception to this rule.
TikTok doesn't discriminate against your content based on length or quality; it just lets you create videos that you enjoy! In addition, the simple design of the app makes it very easy for anyone to use.
What this means for you is that the TikTok community doesn't seem as intimidating as other prominent social media sites, and it's easier to fit into the environment!
Tips For Scaling Your eCommerce Business With TikTok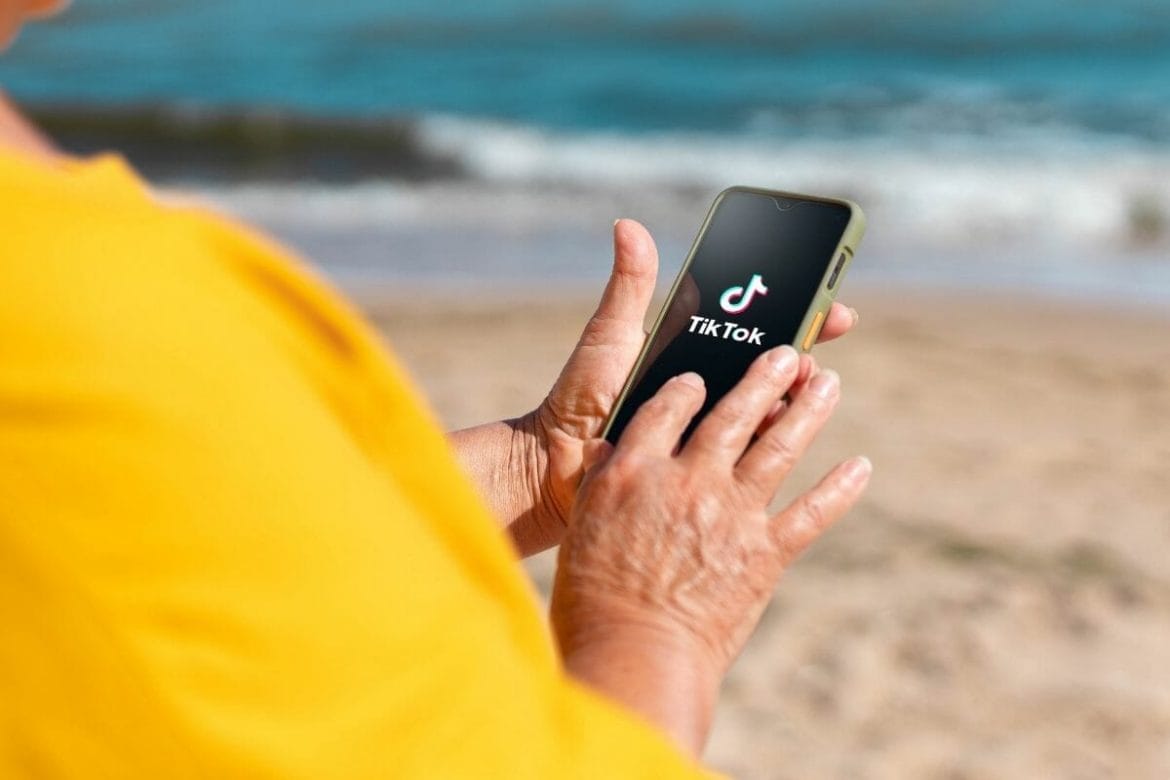 Let's now take a look at some tips to scale your Wix online store with TikTok.
Creativity is Key
One of the best things about TikTok is how simple it is! This allows creativity to shine through and makes it easier for anyone to get started with this platform.
When you're trying to create suitable content for marketing, you need to stand out from the crowd. One way to do this is by finding ways to be different and unique on TikTok!
You can try creating short comedic videos or even songs! The content you post can be anything that would fit into the 60-second format.
You can talk about your product or even showing off the way it's used, for example! There are so many ways you can use TikTok to promote your business.
Another of the best things about TikTok is that it allows you to interact with your followers in real-time! You can chat with them, ask questions, or even give them shout-outs.
These conversations will help you create a community around your brand, rather than having people "like" your posts in silence.
Spontaneous Sharing
Another great thing about TikTok is how spontaneous it is! You can share videos whenever you choose. There's no pressure to make your posts or schedule them, like on other social media sites.
This means that you're free to share content when the mood strikes you instead of feeling obligated to post something on a specific day.
Optimize Your Posts For Maximum Reach (Search Engine Optimization)
When you're trying to use TikTok to promote your business, posting content that gets seen by as many people as possible is essential! Doing this will help you gain more followers and create a community around your brand.
One way to do this is by optimizing the hashtags you use! Simply put, a hashtag is a way to organize your content on social media sites. In addition, it makes it easier for people who are searching for related hashtags to find your posts.
TikTok Paid Ads
Another reason why TikTok is great for marketing is that it offers a paid ads! You are able to create video advertisements that will appear in front of people who aren't your followers.
This means that you'll be able to get more exposure and reach a more significant number of potential customers than before!
Unlike Facebook ads, these ads are much cheaper to make, easier to monitor, and will only appear in front of people who could be interested in your products.
Create A Marketing Strategy With TikTok
It would help if you made sure that your TikTok marketing strategy is well thought out, or you could end up wasting your time. This means coming up with a plan for using the platform to promote your business and creating goals for yourself. TikTok SEO is a vital factor to take into account. Click here to learn more about it.
For example, you can create a goal of getting 1,000 followers within three months if you're starting. The point is that you should set goals for yourself and then try your best to achieve them!
Invite Influencers To Join TikTok
One other tip we want to mention is that you should try and get influencers on TikTok. These people already have a large following and can attract lots of attention to your posts!
You can reach out to popular TikTok users and ask them if they'll share some of your content. You never know who might be willing to help you, and it's always good to try!
Giving Away Freebies For Additional Exposure
Another way to use TikTok as a promotion tool is by finding different ways to give away free stuff! This could be anything from branded business cards and stickers or even something as simple as a product you sell.
Just remember that this isn't about just giving something away but also getting your brand some exposure! That will help you to reach more people on TikTok and grow your following.
Create Quality Content That People Want To Watch
When you're trying to grow your following on TikTok, it's also essential that you create quality content. If you don't do this, then nobody's going to want to watch what you post!
People come onto TikTok to have fun and be entertained, so make sure that your posts are appealing!
Don't Buy Followers And Likes Instead Build A Community
Finally, you should know that buying fake followers and fake likes is not the way to go on TikTok! This is because it will do nothing except waste your money. You'll be left with thousands of people who don't care about your brand!
Instead, it would help if you focused on building a community around your brand and creating a following that will be interested in what you have to say. Following these steps should help you get started with TikTok and take your business to the next level!
What to Avoid When Using TikTok
Now that we've given you a few tips for using TikTok, we want to talk about what not to do. These are things that you should avoid if you want your brand to be successful on this platform.
Don't Only Post Your Content
Many people who use TikTok think that they have only to post their content to get success.
This is not true! It's better to post content that isn't directly related to your brands, such as memes and other funny videos. This will help to encourage engagement on your channel and increase your following faster than ever before!
Don't Post Promotional Posts Every Second Of The Day
Another mistake that some people make is that they post promotional posts every time they use TikTok.
This is not a good idea because it can get very annoying for your followers to see promotion after promotion! It's much better if you do this from time to time.
Don't Post Links To Your Site Every Time You Post
Finally, another common mistake that people make is posting links to their site every time they use TikTok. This is not advisable because it will annoy your followers! It's better if you only do this every so often.
Again, this should be used as a last resort. If you want to promote your site, we recommend creating quality content and growing you're following first before doing this!
Avoid Creating The Same Type Of Video Every Time
If you want to succeed on TikTok, ensure that you don't always post the same type of video. This is because your followers might get bored and stop paying attention! It would help if you mixed things up a bit by doing various types of posts. This will keep people interested and help you to maximize your exposure.
Don't Let Your Followers See That You're Only Posting For Money
Finally, you should never let your followers on TikTok know that you're only posting because you want money from them. This is a huge turn-off and will make people want to unfollow! Instead, make sure that your content is both entertaining and non-promotional. That way, they'll be more interested in what you have to say!
Frequently Asked Questions
How can I increase my exposure on TikTok?
The best way to do this is by staying active on the platform. Posting a new video at least once a day will help you gain some exposure and build your following over time!
What do I post on TikTok?
The best posts types are funny videos, dance videos, and other entertaining content. This will help you to reach a wider audience and attract more followers!
Engaging with your community is essential because it will help you develop relationships that could benefit your brand in the future. It's also an excellent way to find out what people think of you and your content, so make sure to reply and interact with everyone!
Is TikTok worth my time?
Yes, we recommend using TikTok if you want to grow your following. It's an entertaining platform and can often give you access to an audience that wouldn't be interested in what you have to say otherwise!
Conclusion
Overall, TikTok is a great platform that can help your business grow. Just remember that if you follow these tips, then you'll see the best results. If you don't, then it's likely that your channel will get ignored by everyone on TikTok, and people won't want to watch what you have to say!
Follow this guide, and we're sure that you'll be able to use TikTok to grow your brand. Make sure that you follow all the tips and tricks that we outlined above for the best results!
We hope this article is helpful; if you have any questions, please leave a comment below – we'd love to hear from you!