Hiring a virtual assistant is one of the best decisions you can make for your business.
Not only does it give you more time to focus on what matters, but it also gives you access to an experienced professional who knows how to handle all kinds of tasks.
But with so many options out there, how do you know which company will be right for your needs? This blog post has tips and tricks that will help you find the perfect VA!
What is a Virtual Assistant?
A virtual assistant is someone who performs tasks for you remotely — usually using email, Zoom, and other online tools.
By hiring a virtual assistant, you'll be able to free up time that was previously spent on business tasks so that you can focus on the most important aspects of your business.
If you want to find a virtual assistant, you can post an ad on Upwork, Fiverr, Freelancer.com, and other jobs boards.
What Can You Outsource?
It's important to think about what tasks you're currently outsourcing when hiring a virtual assistant.
If you work with multiple VA companies, the more specific your job description is, the better — allowing you to find an ideal candidate.
Here are some common tasks that many hire virtual assistants for: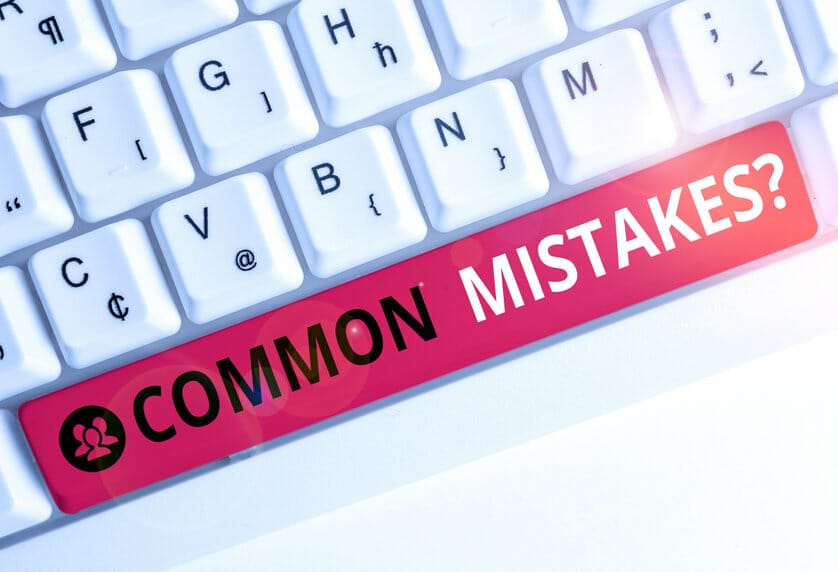 In addition, VAs can help you out with social media, such as sharing posts on various platforms and conducting research for a new campaign.
VAs can help with your customer service; this might include responding to emails or live chat messages so that you don't have to.
VAs can also help conduct market research by going through data in a spreadsheet or writing their reports on a topic.
What to Look for in the Right Virtual Assistant?
When hiring a company or individual, there are some things you should look for to ensure you'll be getting the best VA possible:
Company vs. Individual
There are many benefits to using an individual instead of a company. For example, an individual will usually have more availability to accommodate your needs, and they can provide a higher level of quality since you only hire them for specific projects.
However, this may not be the best route if you need someone who will regularly dedicate a certain amount of time.
When hiring an individual, it's important to consider how they will communicate with you. For example, you'll want to make sure that the person understands English since it's the international business language — and that they have an added layer of security on their account (such as 2-factor authentication) in case of a hack or theft.
Flexible Scheduling
It's important to be able to communicate with your virtual assistant. This is usually done through a virtual office like Zoom or Skype, and it will allow you to share files and interact with each other as needed.
When hiring a company, one of the benefits is that they'll offer more scheduling flexibility than an individual might.
Thus, if you need someone who can work on specific projects regularly, this might be the best route to go.
Hourly vs. Fixed-Price Projects
Some companies will offer certain projects for an hourly fee, while others will do them at a fixed price.
For example, if you need someone who can regularly complete data entry tasks in Excel, you'll most likely pay an hourly fee.
However, if you need someone who can conduct market research for a specific project, it might be best to pay a flat fee since this will be done in one go.
The Quality of Work vs. Pricing
Of course, when hiring either an individual or company, you'll want to consider their prices.
However, while the cost might seem like a primary factor in hiring a virtual assistant, you should also consider the quality of their work.
It's important to remember that poor-quality work can lead to more costs down the line – since it will require follow-up or additional fixes that can exceed what you're paying for.
Tips for Working with Virtual Assistants
Once you've established that you need to hire a virtual assistant, here are some tips on how to best work with them:
Create a Task List and Schedule Tasks Appropriately
When working with someone located in another country, there can be a time difference of several hours. Thus, it can be best to set up a task list that you send their way during specific times of the day.
Additionally, it might also help to offer daily or weekly goals regarding how many hours they should dedicate toward completing tasks for you.
This will ensure that everyone knows the workload for each day and what to expect during certain weeks.
Communicate Frequently
It's important to make sure that you regularly communicate with your virtual assistant about what you need to do and how it should be completed. This will also help the VA provide a higher level of quality since they'll know exactly what you expect from them.
Use a Task-Management System
Since you'll be sending over a list of tasks that need to be completed, it's best to use a task-management system so that you can track what needs to be done and when it's finished.
For example, a virtual assistant will likely use a tool like Trello to manage tasks — and this will give you an overview of everything that's being done.
Create Accountability With Milestones
In addition to setting up a task-management system, it's also important to use milestones when working with virtual assistants. Milestones are set goals that need to be met during certain weeks or months when working with a VA.
This not only provides accountability for you, but it also offers the virtual assistant a chance to see their progress — and this can motivate them to keep moving forward.
Keep Everyone in the Loop on Changes
It's best always to inform your virtual assistant of any changes in deadlines or tasks that need to be done. This is important to make sure that there are no misunderstandings regarding the workload or schedule.
Depending on the circumstances, you might even want to keep your virtual assistant in the loop if you're traveling or taking time off. This will help them plan accordingly since they'll know exactly what's happening with their projects.
Maintaining Relationships With Virtual Assistants
Finally, it's important to remember that relationships in business are built on communication and trust. So to help ensure a long-lasting relationship with your virtual assistant, you should make sure that:
You're Meeting Deadlines
You're Providing Regular Updates
You're Being Honest About What Needs to be Done
By maintaining these relationships, you'll not only have access to excellent talent who can do the best work for you, but you'll also be able to rely on them more — making virtual assistants a great solution for entrepreneurs and small business owners who need to complete various tasks at one time.
Virtual Assistants vs. Freelancers
Next, let's take a look at the differences between freelancers and virtual assistants:
A freelancer can offer more flexibility and more specialized skills than a virtual assistant. For example, a freelancer might offer better communication or have higher-quality work than a virtual assistant.
This is because they have experience working independently with clients or are experts in their field due to years of education and practice. As a result, you can build a long relationship with a freelancer than you would with a VA.
A freelancer is more expensive than a virtual assistant and might require more time to build up the work for you. In most cases, it's best to hire a virtual assistant if you need help doing administrative tasks — and hiring a freelancer if you need an expert in your field or an artist.
Freelancers are often self-employed — and this is not always the case with virtual assistants. In addition, many freelancers work from their homes or coffee shops, and they may not be able to offer a high level of professionalism or availability when it comes to communication.
Virtual assistants are usually available at all times for questions, and they work from their office or home. Many virtual assistants have set hours when they're available to talk with clients and other employees — which is why many start early in the morning.
Virtual Assistants Offer Flexibility
In most cases, it's much easier to handle tasks when you have a virtual assistant at your disposal. This is because they can provide you with 24/7 availability, which means that you'll be able to contact them at any time and inquire about a task or assignment.
Suppose your virtual assistant has worked for you in the past. In that case, it's also possible to establish more of a relationship — which could make communication even easier if your VA knows your needs and has more information about what you're looking for.
In the end, virtual assistants are a great way to save time because they can take care of regular tasks that would otherwise need to be completed by an employee. 
This means that you have more time to focus on growing your business while your virtual assistant handles the everyday responsibilities required to keep your business running.
Frequently Asked Questions
How much do virtual assistants charge per month?
How much you pay for VAs depends on the tasks that need to be done. Since they provide services on an as-needed basis, their rates are usually determined by the number of hours required to complete a task or project.
You could also choose to hire an assistant based on certain rates per hour or package deals — which could be especially useful if you need help with multiple tasks regularly.
Is there a high demand for virtual assistants?
VAs are becoming more popular as small businesses and entrepreneurs realize the benefits of hiring help. This could be because they often work with clients at any time — which means virtual assistants can take care of tasks when you're busy or need a task completed during off-hours.
It's also possible for entrepreneurs and company owners to hire VAs who have experience in the same industry as they do — which means that your virtual assistant would be well-versed in what you need help with.
What types of careers can be outsourced to a virtual assistant?
Virtual assistants are typically hired to take care of administrative tasks such as social media management, email management, travel arrangements, and project management.
However, company owners often hire virtual assistants who have experience in the same industry. So you can find someone with specific knowledge about your niche that can help boost your business or accomplish your goals.
Are virtual assistants contractors?
Virtual assistants are not always contractors. Some are freelancers — but many VAs have set hours and are paid every month for their services.
It's also possible to hire VAs as employees. This is especially useful if you need help with multiple tasks regularly because you can work out an arrangement for full-time assistance or a salary based on the number of hours required to complete tasks.
Last Thoughts
Your business may be growing, and you need more help to keep up with everything.
You are considering hiring a virtual assistant for the first time, but where do you start? We've put together this guide that outlines what a VA is and how to find one who will best serve your needs.
When it comes down to choosing between an individual or company, consider what type of work you want them doing.
If you have administrative tasks like data entry or scheduling meetings, then hire someone on their own; if they need access to sensitive information or high-level skills (like graphic design), then go with a company instead.
Make sure also to take into account costs before making any decisions!