Shopify vs. Woocommerce vs. Wix: Which Platform is the Best for You?
If you're running a small online store, you may be considering which eCommerce platform to use. There are three leading platforms: Shopify, Woocommerce, and Wix. While all of these platforms have their pros and cons, it's essential to choose the one that will work best for your needs. 
In this blog post, we'll go over some things to consider before making your decision!
Before we start with our in-depth comparison of these three platforms, It's important to understand that every user has his preferences, but some things are pretty common for all users. So we are going to start with covering the basics and explain what each platform offers.
Overview: Shopify, WooCommerce, Wix
What is Shopify?
Shopify is an all-in-one online store builder, meaning you can create a beautiful online store without knowing any code. With Shopify, you get everything that professional eCommerce companies have at competitive pricing and a simplified toolset.
Shopify is straightforward and user-friendly for people unfamiliar with the technical aspects of managing a website, and it's also scalable and customizable.
What is Woocommerce?
WooCommerce is an open-source eCommerce plugin for WordPress websites. Using WooCommerce, you can build an online store, add products to that store, and process payments. Woocommerce's primary audience is WordPress users who want the power of an eCommerce site without any programming knowledge.
What is Wix?
Wix is a free website builder with an easy-to-use interface, full of features for the absolute beginner user. To start an online store on Wix, you will need to install the Wix stores app to convert your site to an online store with a drop-and-drag capability and no coding. You can create a professional store where you are in control without any hassle or trouble on the user side!
What aspects should you check when looking for an eCommerce platform?
When deciding on which platform to use for your online store, you need to keep a few key factors in mind. These factors will not only help determine your best bet but also provide the best customer experience.
Budget
Starting a fully functional eCommerce store could be an expensive endeavor. You'll need to consider the initial cost of your storefront, hosting costs for buying and selling items on that site, as well as any fees like credit card processing or shipping rates you may charge when someone purchases from your online shop.
When picking a platform, you will need to take these costs into account, as well. As explained in the "Costs comparison" section below, some platforms offer free hosting, and others charge a monthly fee for that service.
Ease of use
The platform you pick should not only meet your needs but also be easy to use. This is especially important if you plan on overseeing the entire process of building and maintaining an eCommerce store yourself, without help from a developer or a company. A good platform should be easy to use, even for absolute beginners.
Customizability
Some people may prefer a platform that offers many options for customization, while others might want to start with the basics and add more features later once their store starts making sales. This is where you have to consider how long you can afford to dedicate to building your eCommerce store. If it's only a few hours per week or less, then you should go with a platform that gives you the ability to set up a store with a complete design and functionality right out of the box.
Payment Methods
Another deciding factor is the number of payment methods that a platform has. Making it easy for users to pay you will increase your chances of getting sales, and you should make sure that whichever eCommerce platform you choose supports more than one payment method.
Wix, for example, is an excellent option if you want to offer your customers the chance of paying through PayPal and credit cards in addition to Wire Transfer or Money Gram payments. On the other hand, Shopify has an impressive selection that includes both these two options: Apple Pay, Google Wallet, and plenty of other options.
Integrations
It's essential to pick a platform that supports integrations with different tools, as you may need to incorporate some third-party apps as your business grows. For example, you might want to use an email marketing service like MailChimp in the future, and it would be a great idea if you picked a platform that integrates with this service.
Scalability 
Lastly, when picking an eCommerce platform, it's crucial to choose a platform that can scale with your business as you grow.
These aspects are the fundamental features that any online store owner will need. You may also want to consider other options depending on your needs: shipping, inventory management, invoicing, etc.
Cost comparison
Let's break down the prices of the three platforms:
Shopify:
The basic plan starts at $29 per month, and you can upgrade to the next Shopify plan for $79 or the Advanced Shopify plan for $299 per month.
Each of the plans includes a domain name, SSL certificate, and web hosting.
The basic plan comes with enough features to set up a new online store. You can add unlimited products, two user accounts, unlimited file storage, and more.
The basic plan is enough for setting up a new online store. Using it, you can add unlimited products, create two user accounts, and you will have unlimited file storage.
Wix:
The Wix Basic Plan is free of charge with some limitations – you cannot sell online, and it doesn't include any storage space.
Once upgrading, Wix offers a free trial for 14 days that includes all features of the Premium Business plan (including hosting). Pricing starts at $29 per month after the trial expires.
Using the Wix Business plan, you can:
Accept online payments
Remove Wix Ads from your site
Replace the Wix favicon in the browser tab with your own.
Change the free Wix URL to your custom domain.
Woocommerce: 
Woocommerce is a Free plugin to use without any upfront cost or monthly fees.
However, the plugin does not offer any hosting or domain services. These are available through third-party providers such as Hostinger at an extra cost (a few dollars/month).
Ease of use comparison
Now let's talk about the ease-of-use and user experience of the three platforms.
Shopify: The Shopify interface is straightforward to use; it just takes a few steps to create your online store. It adds products, editing prices, managing inventory, and paying for orders simply with its point-and-click UI. Shopify is an excellent option for both beginners and intermediate users.
Woocommerce: While the Woocommerce interface is user-friendly and easy to understand, it takes a bit more time than Shopify to get your store up and running. There are lots of free themes available for you to choose from that have great designs.
Woocommerce comes with all the eCommerce store features, such as online payments and shipping rates, and taxes. With no coding knowledge, users can build a website using a drag-and-drop editor. Meanwhile, their website templates offer various layouts and designs for any business or style.
Wix: an excellent option for those who are new to building websites. The interface is straightforward to get used to, and it's quite user-friendly, which means that you don't need any coding experience to build a website from scratch. To start an online store, you will need to install the Wix stores app, which is free, and you can then create a store.
Payment methods
Shopify: besides Shopify Payments, you can choose between credit cards, PayPal, Amazon payments, Apple Pay, Google Pay
Woocommerce: works with third-party service providers that enable you to accept online payments on your eCommerce store: Stripe, PayPal ,Square Authorize.Net, WooCommerce Payments.
Wix: on Wix, the client can pay using Wix Payments, Credit Card, Paypal, and a Manual payment.
Integrations and apps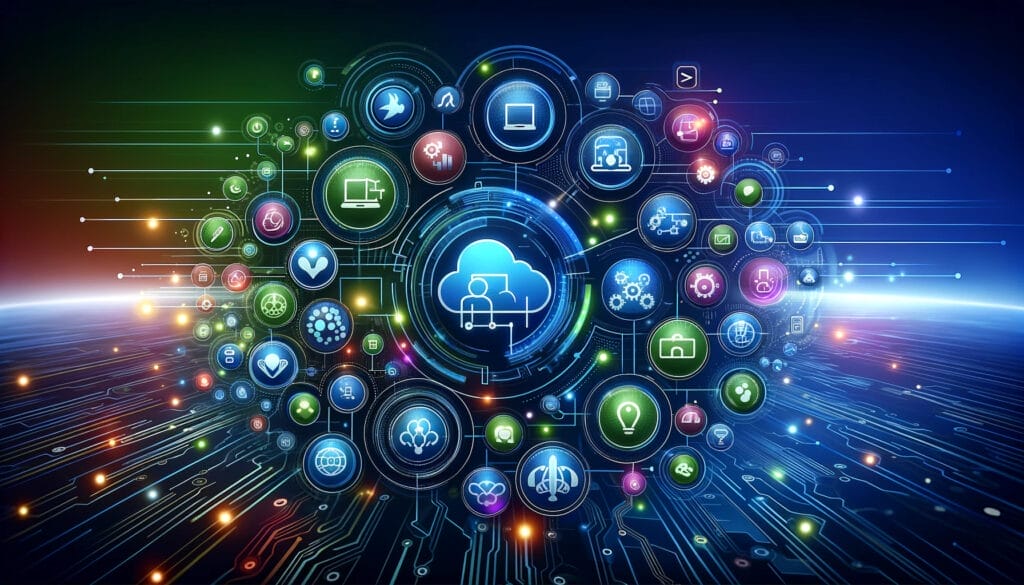 Shopify and Wix both provide apps marketplace featuring a range of apps and integrations for your site. While on Shopify, you will find apps for every aspect of your online business; on Wix, you will find a smaller variety.
Shopify's big advantage is that it offers many apps, which means that the user can tailor his website to be more specific. 
Woocommerce, on the other hand, is an open-source platform. This means that it relies heavily on plugins to provide features missing from the core application. There are over 50,000 plugins to choose from, allowing you to build a fantastic website without limitations. 
Conclusion
Although each option provides an eCommerce solution, WordPress (Woocommerce) and Wix are primarily website builders with an additional eCommerce module. In contrast, Shopify is an entirely out-of-the-box eCommerce solution.
Wix is a cheaper option if your store doesn't generate over $250 in revenue per month and has no need for advanced analytics. Conversely, Woocommerce is a better choice if you are an experienced web developer or want to use plugins to customize the look of your site.
Liked this article? check out another great comparison between these 3 platforms