What's the most important thing for any eCommerce store owner? It's making sure that they maximize their conversions and get as many people to buy from them as possible.
Luckily, there are a ton of different Google Chrome extensions that can help you with this!
In this blog post, I will list the most useful Google Chrome extensions for eCommerce store owners. If you use all of these daily, I can promise that your conversion rates will increase significantly!
What Are Chrome Extensions?
Chrome extensions are tools that work on top of your Google Chrome browser. They're really useful because they can help you speed up your workflow by adding additional features to the browser itself.
Google Chrome has a ton of really useful built-in features, but a lot of times, they aren't enough. So that's where extensions come in!
These free chrome extensions can help you:
– Uncover and fix website errors that affect your store's conversion rates. 
– Identify pain points when scrolling through long product pages, helping you improve conversions. 
– Add extra features to Google Analytics so you can analyse your traffic in more detail than before.
-And Many More!
The Chrome web store has over 130,000 different extensions to choose from. That's a lot of choices!
So how do you know which ones are the best? Well, I've done all the hard work for you and scoured through each one, so you don't have to. Here are my top five chrome extensions for eCommerce store owners!
Best Chrome Browser Extensions for Ecommerce Businesses
Let's dive straight in!
1. Grammarly Chrome Extension
Grammarly is a pretty simple and great Chrome extension that helps you avoid misusing words in your store.
It's not something you would use every day, but one worth installing if you want to keep your writing professional.
If you are trying to write professionally looking product descriptions or emails to your customers, Grammarly will come in very handy.
They have a free version, but the paid version includes some additional features — I recommend getting their premium account because it's worth the money!
2. Facebook Pixel Helper.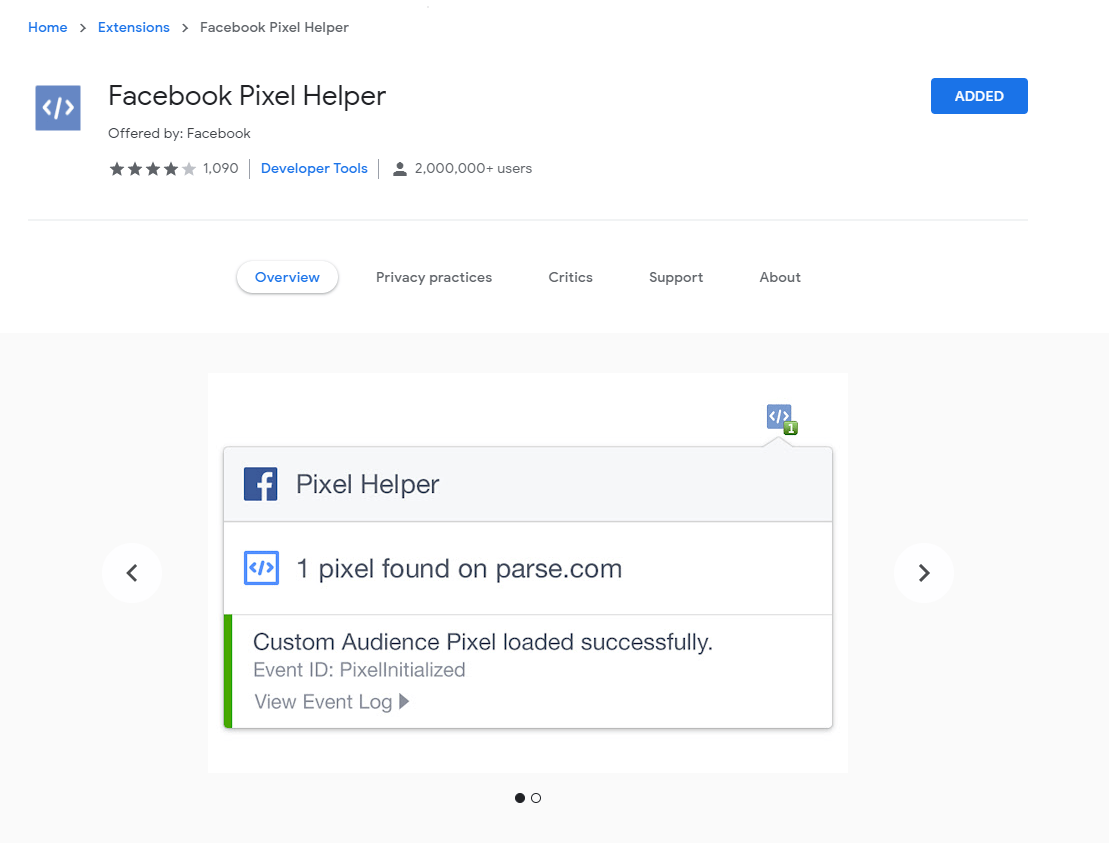 The Facebook pixel is an important tool for eCommerce store owners. Getting it set up correctly allows you to track your website conversions and display relevant ads on Facebook, helping you bring in more customers.
This Chrome extension makes that process a lot simpler, allowing you to easily see what the pixel code should look like whenever you're adding it to a website.
If you manage many different Facebook ads and work with the pixel a lot, I highly recommend getting this extension! You can also check if your Pixer is working correctly by running it through this tool.
3. Buffer Chrome Extension.
Buffer is a tool that lets you schedule articles on social media. You can post to all of your various social platforms without having to hop between websites, making the whole process much simpler.
It'll also let you select specific times for each platform, so if you want to ensure your content doesn't go live at the same time as every other website, you can!
The Buffer Chrome extension integrates directly with Facebook, Twitter, and LinkedIn.
4. Google Analytics. (Page Analytics)
Google Analytics is an incredible tool, but unfortunately, the interface is pretty complicated, especially when you're just starting with analytics.
This Chrome extension takes all of that complexity away and gives you a simple overview of your traffic sources in one place. You also get some additional information, such as the number of sessions your store gets each day.
Best of all, it's free!
5. Keywords Everywhere.
A keyword analysis is a crucial part of optimising your store. This way, you can find out exactly what customers are searching for on Google to discover problems with your sales process.
Unfortunately, Google doesn't make it easy to find those important keywords. However, with this extension installed, you can easily see how many times a particular word or phrase is being searched for on Google right next to the results.
This is a really easy way for you to get a general idea of what keywords customers use when they search for similar products.
6. SEO Minion
This Chrome extension is a lot of fun to use. It gives you some useful information about how your website is ranked on Google, as well as whether it's currently the number one result.
It also allows you to see what it would look like if you dropped in a specific URL and shows you where your site ranks among other competitors.
This is extremely useful for those who feel they need another layer of information for their ranking signal.
7. Similar Web.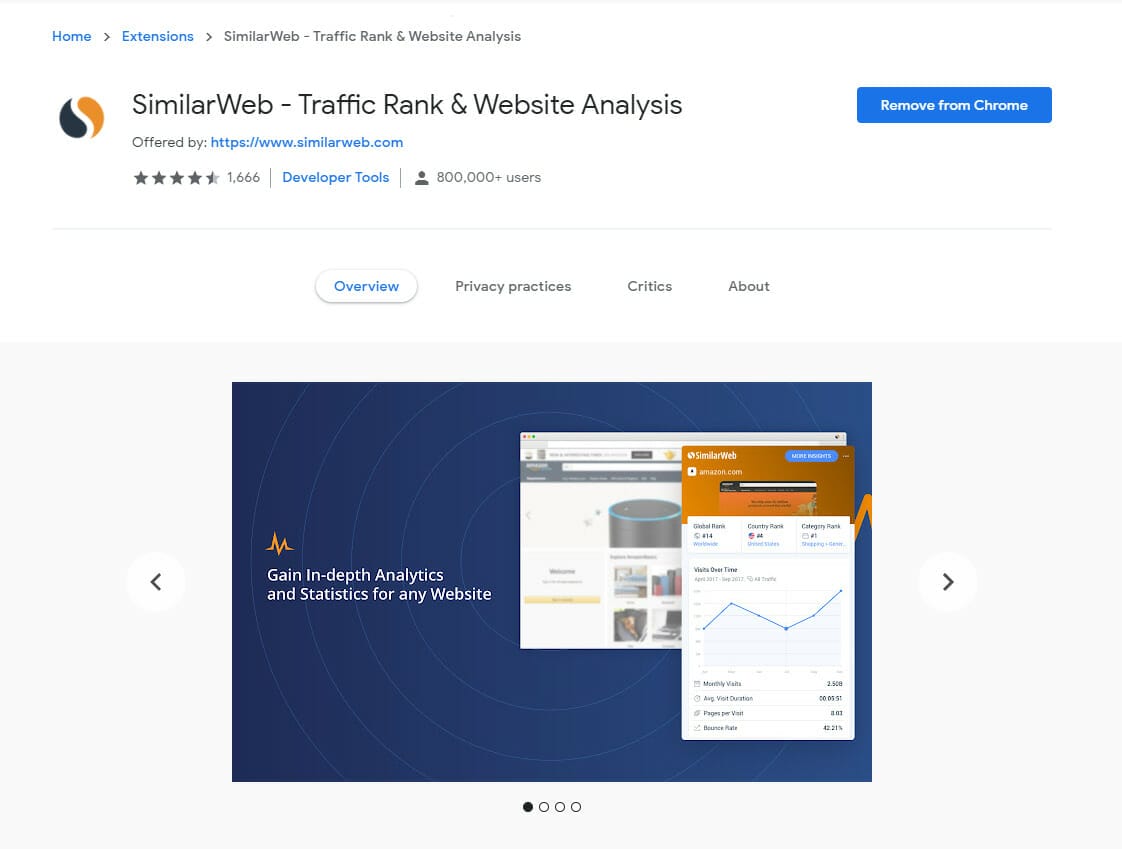 This is a great tool for those who want to learn more about the companies they're competing against.
Similar Web shows you detailed information about their traffic sources, devices being used to access the site, and many other really useful stuff.
You can also check out your website in comparison with competitors.
8. Tailwind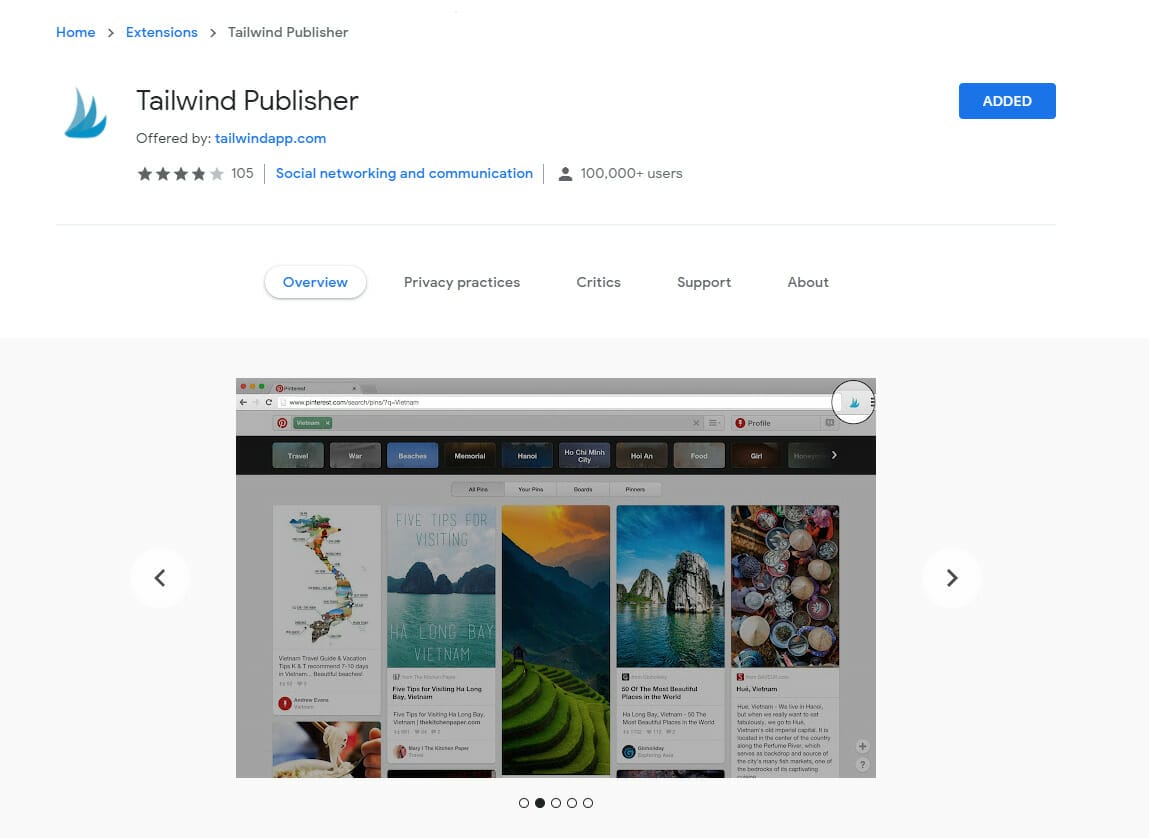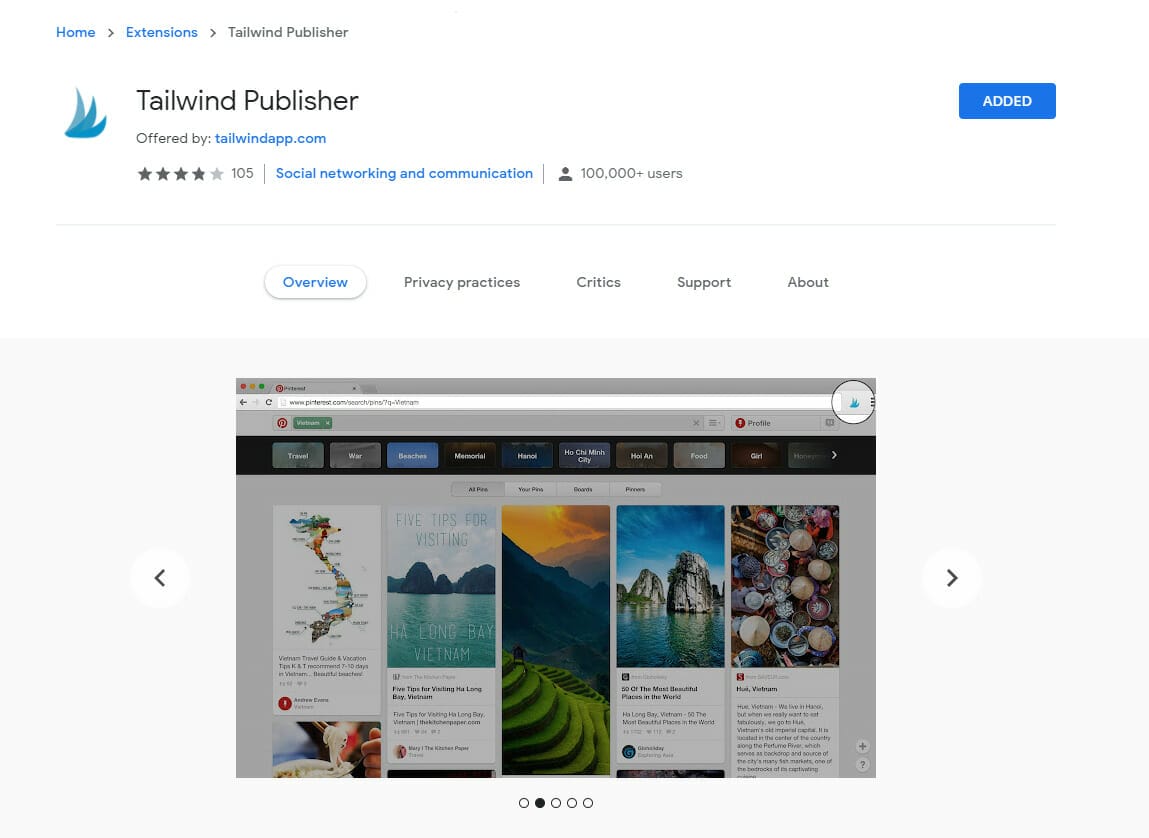 Tailwind is a great tool for those who manage their social media marketing.
It's a little bit pricey, but you can rest assured it's worth the money. You'll get access to some really useful content from bloggers and Pinterest influencers, as well as being able to schedule campaigns without having to leave your browser!
They have a pretty decent Chrome extension that makes it much easier to schedule your pins when you're on the go.
9. Feedly
Feedly is a very useful tool for eCommerce store owners, particularly those looking to get their products in front of more customers online without having to do too much work.
It allows you to save pages and articles about your products directly to Feedly, so you can easily see what's going on in your industry.
It's the world's most popular RSS reader, so being a part of it will give you some benefits.
10. Google's Tag Assistant.
Last but not least, we have the Google Tag Assistant. With this Chrome extension, you can easily make sure your online store follows Google's guidelines (see if your Google Analytics code works properly) and improves its search engine ranking in the process! Just install the extension and go through the on-screen instructions.
As you can see, there are a whole bunch of great Google Chrome Extensions for eCommerce store owners out there to make your life a lot easier.
Frequently Asked Questions
Do you need to be tech-savvy to use these apps?
Some of them are more difficult than others, but as the old saying goes: Google is your friend. If you're having trouble using one of these extensions, give them a quick search, and you'll likely find an answer pretty quickly!
Will I have to pay a monthly/yearly fee for any of these extensions?
A couple of them charge a small fee, but most of them are completely free.
Are there extensions just for Shopify store owners out there?
Most of the above apps can be used with Shopify stores as well, so you're all good!
We can't think of anything off the top of our heads, but that doesn't mean they don't exist. If you happen to use a Chrome extension that's not mentioned in this blog post, let us know in the comments below!
Are there any Chrome extensions for Bing out there?
Unfortunately, no. There are plenty of great Bing features in Google Chrome, but nothing specifically for finding new customers.
Do these Chrome extensions work on my mobile phone as well?
They should! As we mentioned above, some of them don't have a mobile version yet. Others allow you to view extra information and do things like schedule posts from your phone, so it depends on which one you use.
How can I tell which Chrome extensions are the best for me?
It depends on your needs, but we think we've listed some of the most useful ones in this article. You'll probably find out about new ones in the future and be glad you read this post!
How can I add a Chrome extension to my browser?
It's pretty simple! You have to visit the Chrome Web Store and search for the extension you're interested in. From there, you should be able to follow any instructions given on the app's page. If you run into any issues along the way, search for some advice on the internet, and you should be good to go in no time!
How can I uninstall a Chrome extension?
If you're having some trouble with your extensions for any reason, open up the Chrome menu and click on "More tools" > "Extensions". From there, you should be able to see a list of all your installed extensions. Then, just click the trash can icon next to any apps you want to remove, and you're good to go!
How will these Google Chrome Extensions help me grow my eCommerce store?
They'll help you attract more customers, do market research and learn more about your industry.
How will I know if these Chrome apps are worth using?
If you've been running an online store for a while, we're sure at least one of them will be helpful! We'd recommend testing every extension (for at least a couple of days) and seeing which ones give you the best return on your time and energy.
Will these Chrome extensions work with my iPhone?
Unfortunately, they won't. All of these extensions are for Google Chrome on your computer in a Web browser format. Some of them have a mobile version that you can download (only on Android), but most will only work when you're using a laptop or desktop computer.
Last Thoughts
With so many chrome extensions to choose from, it can be hard to determine which are the best for your eCommerce store.
Using this article as a starting point, you should have some ideas of what type of extension might work well with your business and goals.
We hope that by reading our list, you've found at least one new extension that will help grow your online sales!
Let us know if we missed any important ones in the comments below or on social media we want to make sure everyone is successful online!
Remember – like most things in life, there's no single way to do anything when it comes to digital marketing. What works for someone else may not work for you; trial and error is key.